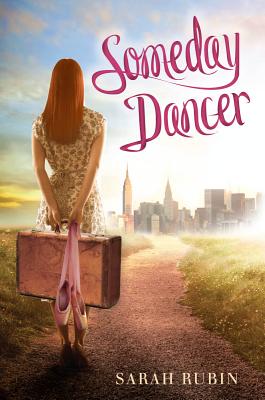 Someday Dancer (Hardcover)
Chicken House, 9780545393782, 245pp.
Publication Date: August 1, 2012
Description
A ballerina tale with a thoroughly modern twist!

Casey Quinn has got more grace in her pinkie toe than all those prissy ballet-school girls put together, even if you'd never guess it from the looks of her too-long legs and dirty high-top sneakers. It's 1959, and freckle-faced Casey lives in the red-dust countryside of South Carolina. She's a farm girl: Her family can't afford ballet lessons. But Casey's dream is to dance in New York City. And if anyone tries to stand in her way, she's going to pirouette and jeté right over them!

Casey's got the grit, and Casey's got the grace: Is that enough to make it in Manhattan someday? Or might the Big Apple have something even better in mind? When she meets a visionary choreographer she calls "Miss Martha," Casey's ballerina dream takes a thoroughly, thrillingly modern twist!
About the Author
SARAH RUBIN grew up on an island off the coast of Maine, spending most of her childhood dressing up, reading, and wandering in the pine forests. Sarah earned her BA in Creative Writing and History from Skidmore College, and after teaching dance and drama for a year, she left New England for Old England, moving overseas to Winchester, where she now lives. This is her debut novel.
Advertisement