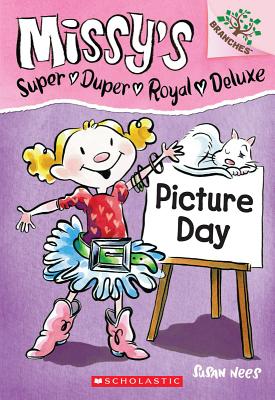 Picture Day (Paperback)
Branches, 9780545438513, 72pp.
Publication Date: April 30, 2013
Description
Missy is a very creative little girl who does everything in her own super duper royal deluxe way! This first book is about Missy's school picture day. Full color.
About the Author
Susan Nees graduated with honors from the University of the Arts in Philadelphia. She has also received the American Institute of Graphic Arts Award (AIGA). Her artwork can be found at the Low Library of Columbia University and in special collections at Princeton, as well as in other collections. Susan lives with her husband, her two children, Jodo the Dog, and a small flock of chickens in Georgia. MISSY S SUPER DUPER ROYAL DELUXE is her first children s book series."
Advertisement