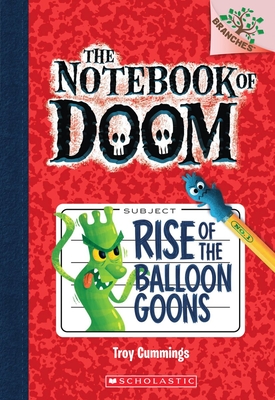 Rise of the Balloon Goons (Paperback)
Branches, 9780545493239, 89pp.
Publication Date: June 25, 2013
Description
Alexander has just moved into Stermont, but the elementary school is being torn down, his new classroom is located in the hospital morgue, a notebook he finds is full of information about monstersNand everywhere he turns there are spooky balloon men determined to attack him. Illustrations.
About the Author
Troy Cummings has been drawing since he was a little kid. His illustrations have appeared in newspapers and magazines, on websites, on frozen-fish-stick packages, and in hospital waiting rooms. He has published two picture books so far: THE EENSY WEENSY SPIDER FREAKS OUT! and MORE BEARS! His third picture book, GIDDY-UP, DADDY! is due out in April 2013. THE NOTEBOOK OF DOOM is his first early chapter book series. He lives in Indiana with his cat and family.
Advertisement