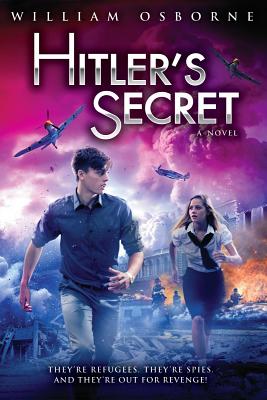 Hitler's Secret (Hardcover)
Chicken House, 9780545496469, 352pp.
Publication Date: September 24, 2013
* Individual store prices may vary.
Description
"An incredible adventure and a great page-turner!" -- Bear Grylls

Otto and Leni thought they were safe: They escaped -- barely -- from war-torn Europe and are living as refugees in England. But now the Crown has recruited them: Great Britain wants them to go back. As spies!

Dropped behind enemy lines, Otto and Leni embark on a top-secret operation. Code name: Wolfsangel. Their mission? Capture the one person who can defeat the ultimate evil of Nazism! Der Fuhrer has destroyed Otto's and Leni's families, but what if the tables were turned? What if Hitler's ultimate legacy was in their hands?

Breathless pacing, nonstop action: By the screenwriter of Goldeneye, HITLER'S SECRET is a cinematic tale of revenge with an unexpected twist. A note by the author explains the truth behind the fiction and lets readers know what really became of history's greatest villains.
About the Author
After graduating from Cambridge University, WILLIAM OSBORNE became a lawyer, but his career took a sharp turn when he switched to screenwriting in Hollywood. He has worked on more than sixty movies, including THE MUMMY and GOLDENEYE. He lives in Norfolk, England.