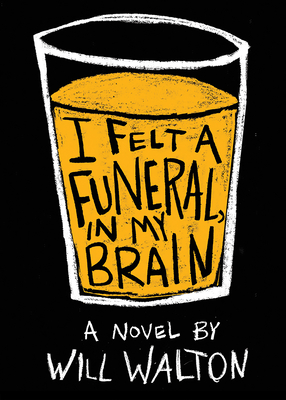 I Felt a Funeral, in My Brain (Hardcover)
Push, 9780545709569, 304pp.
Publication Date: May 29, 2018
* Individual store prices may vary.
Summer 2018 Kids Indie Next List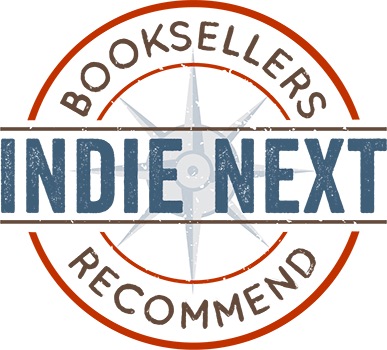 "Avery has a lot to deal with—recuperating from a serious injury, coming to terms with his family history of alcoholism, navigating his changing relationship with his best friend, and coping with the death of his beloved grandfather. In Walton's capable hands and original voice, Avery's difficult summer is full of tenderness, wit, and the transcendent beauty of both poetry and pop music.
I Felt a Funeral, in My Brain
is a book for anyone who has ever been moved by a poem or a song, anyone who is or has been an adolescent, and anyone who has or will ever experience loss and grief—which is to say, here is a book for all of us."
— Emilie Sommer, East City Bookshop, Washington, DC
View the List
Description
How do you deal with a hole in your life?

Do you turn to poets and pop songs?

Do you dream?

Do you try on love just to see how it fits?

Do you grieve?

If you're Avery, you do all of these things. And you write it all down in an attempt to understand what's happened--and is happening--to you.

I Felt a Funeral, In My Brain is an astonishing novel about navigating death and navigating life, at a time when the only map you have is the one you can draw for yourself.
About the Author
Will Walton is an indie bookseller in Athens, Georgia. Anything Could Happen was his first novel.
Praise For I Felt a Funeral, in My Brain…
Praise for I Felt a Funeral, In My Brain
"I FELT A FUNERAL, IN MY BRAIN is a work of stunning, heart-wrenching brilliance. This novel reached inside me, pulled out my heart, and punched it square in its stomach. It is like nothing I've ever read, and I mean that in the best imaginable way." -- Andrew Smith, author of Grasshopper Jungle

"This novel is a work of art.

I haven't read anything remotely like it in my life.

There are little holes in my heart from reading this book--truth shot through.

Will Walton has written a singular story about loss, pain, love, and poetry that will stay with me for a long time.

Will Walton walks us through a minefield of addiction and coming of age like no one has before.

Your phone is ringing. It's me, A.S. King. I'm calling to tell you to read this book right now. If you don't pick up, it's okay because I'll plaster your entire house with bumper stickers that say I FELT A FUNERAL, IN MY BRAIN." -- A.S. King, author of I Crawl Through It

"An extarordinary feat
of poetry and storytelling
that cuts straight to the heart
of grief, loss, and writing
your way through.
You have never, truly, read anything like this before." --David Levithan, PUSH editor and author of Every Day

"Walton's devastating new book offers a visually striking, emotionally accessible portrait of grief." -- Entertainment Weekly

Praise for Will Walton's Anything Could Happen:

"Will Walton makes magic in his funny-sad-lovely heartache of a debut novel, Anything Could Happen. Main character Tretch Farm says it best: 'There's sickness, and there's sadness. But the thing is, there's love, too.' So much love. This book is good. It really is. It really, really is." -- Jennifer Niven, New York Times bestselling author of All the Bright Places

"PUSH is proud to introduce a phenomenal debut about the unpredictable, unbearable, and ultimately amazing trajectory of falling in love and falling into the right place." -- David Levithan

"This coming-of-age contemporary reveals an emotionally poignant story that perfectly captures the trials and tribulations of adolescence. It's the perfect follow-up read to any John Green novel." -- Buzzfeed
Praise for I Felt a Funeral, In My Brain
"I FELT A FUNERAL, IN MY BRAIN is a work of stunning, heart-wrenching brilliance. This novel reached inside me, pulled out my heart, and punched it square in its stomach. It is like nothing I've ever read, and I mean that in the best imaginable way." -- Andrew Smith, author of Grasshopper Jungle

"This novel is a work of art.

I haven't read anything remotely like it in my life.

There are little holes in my heart from reading this book--truth shot through.

Will Walton has written a singular story about loss, pain, love, and poetry that will stay with me for a long time.

Will Walton walks us through a minefield of addiction and coming of age like no one has before.

Your phone is ringing. It's me, A.S. King. I'm calling to tell you to read this book right now. If you don't pick up, it's okay because I'll plaster your entire house with bumper stickers that say I FELT A FUNERAL, IN MY BRAIN." -- A.S. King, author of I Crawl Through It

"An extarordinary feat
of poetry and storytelling
that cuts straight to the heart
of grief, loss, and writing
your way through.
You have never, truly, read anything like this before." --David Levithan, PUSH editor and author of Every Day

Praise for Will Walton's Anything Could Happen:

"Will Walton makes magic in his funny-sad-lovely heartache of a debut novel, Anything Could Happen. Main character Tretch Farm says it best: 'There's sickness, and there's sadness. But the thing is, there's love, too.' So much love. This book is good. It really is. It really, really is." -- Jennifer Niven, New York Times bestselling author of All the Bright Places

"PUSH is proud to introduce a phenomenal debut about the unpredictable, unbearable, and ultimately amazing trajectory of falling in love and falling into the right place." -- David Levithan

"This coming-of-age contemporary reveals an emotionally poignant story that perfectly captures the trials and tribulations of adolescence. It's the perfect follow-up read to any John Green novel." -- Buzzfeed