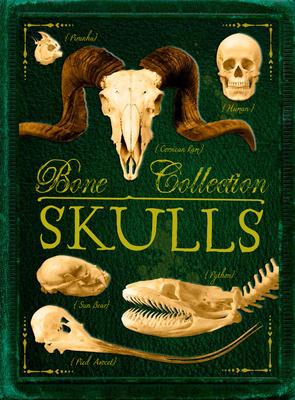 Bone Collection (Paperback)
Skulls
Scholastic Paperback Nonfiction , 9780545724579, 96pp.
Publication Date: August 26, 2014
* Individual store prices may vary.
Description
An incredible collection of animal skulls that will show you what's really inside their heads!

BONE COLLECTION: SKULLS is follow-up to the beautiful book BONE COLLECTION: ANIMALS. This spectacular collection of awesome skulls will take a closer look inside some of the world's most fascinating creatures. Learn what an animal's skull can tell us about how each creature lives. Discover the narwhal, the unicorn of the sea. Marvel at how a hippo's eyeballs nearly pop out of its head. Take a look at the rhinoceros' enormous beak. Featuring the skulls of pythons, piranhas, rams, bears and more, readers will be amazed by the wide variety of skulls in the animal kingdom.
About the Author
Rob Colson has written numerous children's books on nature, science and technology. He has also compiled puzzle books and edited a diverse range of books for both children and adults in subjects ranging from natural history, physics and maths to astronomy, politics and the weather. He likes trying to work out how the world works.