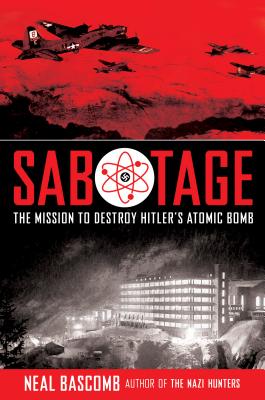 Sabotage (Hardcover)
The Mission to Destroy Hitler's Atomic Bomb
Arthur A. Levine Books, 9780545732437, 320pp.
Publication Date: May 31, 2016
Description
Neal Bascomb delivers another nail-biting work of nonfiction for young adults in this incredible true story of spies and survival.
The invasion begins at night, with German cruisers slipping into harbor, and soon the Nazis occupy all of Norway. They station soldiers throughout the country. They institute martial rule. And at Vemork, an industrial fortress high above a dizzying gorge, they gain access to an essential ingredient for the weapon that could end World War II: Hitler's very own nuclear bomb.
When the Allies discover the plans for the bomb, they agree Vemork must be destroyed. But after a British operation fails to stop the Nazis deadly designs, the task falls to a band of young Norwegian commandos. Armed with little more than skis, explosives, and great courage, they will survive months in the snowy wilderness, elude a huge manhunt, and execute two dangerous missions. The result? The greatest act of sabotage in all of World War II.
About the Author
Neal Bascomb is the author of the New York Times bestselling books The Perfect Mile and Hunting Eichmann, as well as Higher, Red Mutiny, and The New Cool. He lives in Philadelphia, Pennsylvania. Please visit his website at www.nealbascomb.com and follow him on Twitter at @nealbascomb.
Advertisement