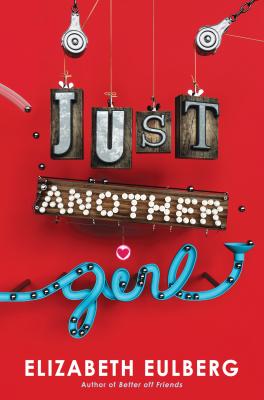 Just Another Girl (Hardcover)
Point, 9780545956284, 256pp.
Publication Date: March 28, 2017
* Individual store prices may vary.
Description
Hope knows there's only one thing coming between her and her longtime crush: his girlfriend, Parker. She has to sit on the sidelines and watch as the perfect girl gets the perfect boy . . . because that's how the universe works, even though it's so completely wrong.Parker doesn't feel perfect. She knows if everyone knew the truth about her, they'd never be able to get past it. So she keeps quiet. She focuses on making it through the day with her secret safe . . . even as this becomes harder and harder to do. And Hope isn't making it any easier. . . .In Just Another Girl, Elizabeth Eulberg astutely and affectingly shows us how battle lines get drawn between girls -- and how difficult it then becomes to see or understand the girl standing on the other side of the divide.You think you have an enemy.But she's just another girl.
About the Author
Elizabeth Eulberg was born and raised in Wisconsin before heading off to college in Syracuse and making a career in the New York City book biz. She is the author of The Lonely Hearts Club, Prom and Prejudice, Take a Bow, Revenge of the Girl with the Great Personality, Better Off Friends, and We Can Work It Out. You can find her on the Web at www.elizabetheulberg.com.
Praise For Just Another Girl…
Praise for Elizabeth Eulberg
"This first novel will be a draw for readers looking for an upbeat take on friendship, empowerment, and finding romance without losing yourself." – Booklist on The Lonely Hearts Club
"A clever, modern romance . . . Readers will enjoy the merry chase." –Publishers Weekly on Prom & Prejudice
"[FOUR STARS] A fun, fast-paced read with plenty of humor, friendship, backstabbing, and empathy." – RTReviews on Take a Bow
"Warning: Boys can be stupid. A must-have read." – The Cleveland Plain Dealer on Revenge of the Girl with the Great Personality
"A humorous and cozy story about friendships and relationships, and the oh-so-fine line
between them." – Booklist on Better Off Friends
"Genuinely funny. . . . A fun exploration of high school love and friendship." – VOYA on We Can Work It Out