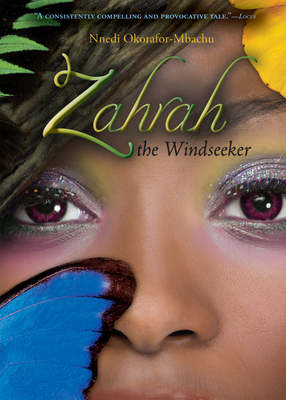 Zahrah the Windseeker (Paperback)
Graphia Books, 9780547020280, 308pp.
Publication Date: February 18, 2008
Description
In the Ooni Kingdom, children born dadawith vines growing in their hairare rumored to have special powers. Zahrah Tsami doesn't know anything about that. She feels normal. Others think she's differentthey fear her. Only Dari, her best friend, isn't afraid of her. But then something begins to happensomething that definitely marks Zahrah as differentand the only person she can tell is Dari. He pushes her to investigate, edging them both closer and closer to danger. Until Dari's life is on the line. Only Zahrah can save him, but to do so she'll have to face her worst fears alone, including the very thing that makes her different.
Advertisement