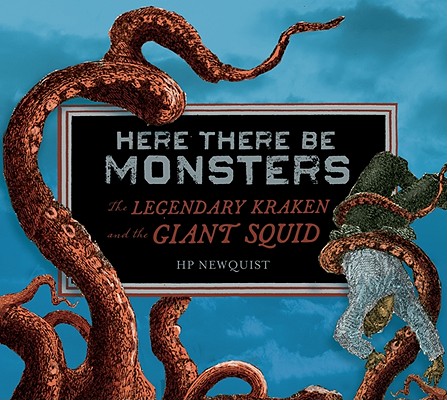 Here There Be Monsters: The Legendary Kraken and the Giant Squid (Hardcover)
The Legendary Kraken and the Giant Squid
Houghton Mifflin, 9780547076782, 73pp.
Publication Date: August 9, 2010
* Individual store prices may vary.
or
Not Currently Available for Direct Purchase
Description
HP Newquist's fast-paced account reveals how long-ago myths about the kraken transformed into the modern study of Architeuthis dux, the giant squid.Weaving scientific discovery with historical accounts--along with the giant squid's appearance in film and literature--Here There Be Monsters explores the mystery of this creature in fascinating detail. Readers will find that the monster remains hidden no longer, because scientists have finally seen the kraken with their own eyes . . . alive and rising up out of the sea.
About the Author
HP Newquist writes about all kinds of things, from human brains and giant squids to monsters and music. For this book, he traveled all the way to Australia to view a frozen giant squid and then handled Architeuthis arms at Yale University. Despite his best efforts, he has never seen a live giant squid. Or any other monster, for that matter.
Praise For Here There Be Monsters: The Legendary Kraken and the Giant Squid…
"He seamlessly moves among exploration of history, mythology, film, literature and scientific discovery; the discussions of how everyone from Alfred, Lord Tennyson to Jules Verne to Walt Disney kept the myth of the ferocious kraken alive in people's imaginations are especially interesting. The book is abundantly illustrated with charts, maps and photographs."—Kirkus Reviews

"An attractive, informative book on an underrepresented topic."—
Booklist
"The concise text, complemented by illustrations, photographs, and maps, smoothly segues between history and science, and could almost pass for a Scientists in the Field entry but for the cover and title, which rightfully play to the monster audience. "—
The Horn Book
Advertisement