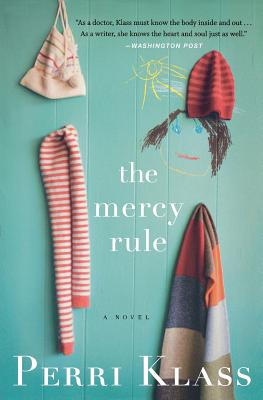 The Mercy Rule (Paperback)
Mariner Books, 9780547237848, 276pp.
Publication Date: July 8, 2009
Description
At first glance, Dr. LucyWeiss looks like a typical high-achieving, upper-middle-class working mother who is raising two children in the suburbs with her husband. But having overcome a difficult childhood in foster care, Lucy knows firsthand what it is like to grow up in the margins. Now a pediatrician, she finds herself working with at-risk patients and their families. Every day she must decide whether a parent's actions are so incompetent or so clueless that a child is in danger. As she moves between her disparate worlds from worrying about her own daughter enduring the social pressures of adolescence to worrying about parents struggling with drugs and impossible living situations Lucy must judge herself as a parent, critique other parents, and also deal with the echoes of her childhood.Through it all, she keeps the balance with humor and sympathy. The Mercy Rule is a compassionate and funny novel sure to resonate with those who know the joys and challenges of taking care of children.
Advertisement