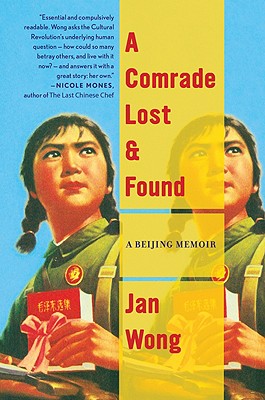 A Comrade Lost and Found (Paperback)
A Beijing Memoir
Mariner Books, 9780547247892, 336pp.
Publication Date: February 2, 2010
Other Editions of This Title:
Hardcover (2/1/2009)
* Individual store prices may vary.
Description
In the early 1970s, at the height of the Cultural Revolution, Jan Wong traveled from Canada to become one of only two Westerners permitted to study at Beijing University. One day a fellow student, Yin Luoyi, asked for help getting to the United States. Wong, then a starry-eyed Maoist from Montreal, immediately reported her to the authorities, and shortly thereafter Yin disappeared. Thirty-three years later, hoping to make amends, Wong revisits the Chinese capital to search for the person who has haunted her conscience. At the very least, she wants to discover whether Yin survived. But Wong finds the new Beijing bewildering. Phone numbers, addresses, and even names change with startling frequency. In a society determined to bury the past, Yin Luoyi will be hard to find.
As she traces her way from one former comrade to the next, Wong unearths not only the fate of the woman she betrayed but a web that mirrors the strange and dramatic journey of contemporary China and rekindles all of her love for—and disillusionment with—her ancestral land.
About the Author
JAN WONG was the Beijing correspondent for the Toronto Globe and Mail from 1988 to 1994 and received a George Polk Award and other honors for her reporting. Wong has written for the New York Times and the Wall Street Journal, among other publications, and is the author of three books, including Red China Blues.
Praise For A Comrade Lost and Found: A Beijing Memoir…
PRAISE FOR RED CHINA BLUES
"This deft intertwining of personal and historical perspectives makes for a riveting, human-scaled look at a nation so ambiguous to the West. A."—Entertainment Weekly