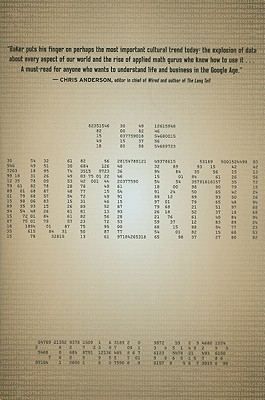 The Numerati (Paperback)
Mariner Books, 9780547247939, 244pp.
Publication Date: September 1, 2009
Description
Every day we produce loads of data about ourselves simply by living in the modern world: we click web pages, shop with credit cards, and make cell phone calls. Companies like Yahoo and Google are harvesting an average of 2,500 details about each of us every month. Who is looking at this data and what are they doing with it? Journalist Stephen Baker explores these questions and provides us with a fascinating guide to the world we're entering and to thepeoplecontrolling that world. The Numerati have infiltrated every realm of human affairs, profiling us as workers, shoppers, voters, potential terrorists and lovers. The implications are vast.Privacy evaporates. Our bosses can monitor our every move.Retailers can better tempt usto make impulse buys. But the Numerati can also work on our behalf, diagnosing an illness before we're aware of the symptoms, or even helping us find our soul mate. Entertaining and enlightening, "The Numerati" shows how a powerful new endeavor the mathematical modeling of humanity will transform every aspect of our lives.
Advertisement