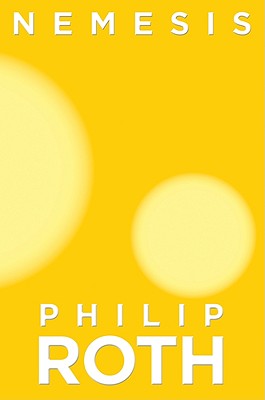 Nemesis (Hardcover)
Houghton Mifflin Harcourt (HMH), 9780547318356, 280pp.
Publication Date: October 5, 2010
* Individual store prices may vary.
or
Not Currently Available for Direct Purchase
November 2010 Indie Next List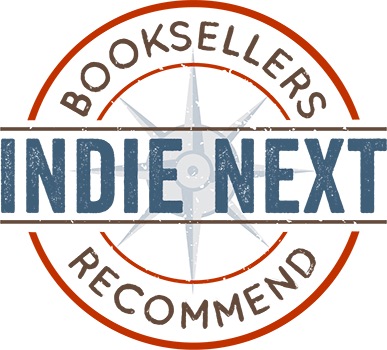 "This is a fiercely passionate, devastating book on the themes of hubris and retributive justice set in an elegiac summer camp during an unchecked polio epidemic in the mid 1940s. Roth has done nothing less than create an authentic American counterpart to Greek tragedy. It's a disturbing, unnerving book that keeps you in an increasingly fearful nervous tension. This is Roth in top form."
— Russ Barker, Brookline Booksmith, Brookline, MA
View the List
Description
In the "stifling heat of equatorial Newark," a terrifying epidemic is raging, threatening the children of the New Jersey city with maiming, paralysis, lifelong disability, and even death. This is the startling theme of Philip Roth's wrenching new book: a wartime polio epidemic in the summer of 1944 and the effect it has on a closely knit, family-oriented Newark community and its children.At the center of Nemesis is a vigorous, dutiful twenty-three-year-old playground director, Bucky Cantor, a javelin thrower and weightlifter, who is devoted to his charges and disappointed with himself because his weak eyes have excluded him from serving in the war alongside his contemporaries. Focusing on Cantor's dilemmas as polio begins to ravage his playground--and on the everyday realities he faces--Roth leads us through every inch of emotion such a pestilence can breed: the fear, the panic, the anger, the bewilderment, the suffering, and the pain.Moving between the smoldering, malodorous streets of besieged Newark and Indian Hill, a pristine children's summer camp high in the Poconos--whose "mountain air was purified of all contaminants"--Roth depicts a decent, energetic man with the best intentions struggling in his own private war against the epidemic. Roth is tenderly exact at every point about Cantor's passage into personal disaster, and no less exact about the condition of childhood.Through this story runs the dark questions that haunt all four of Roth's late short novels, Everyman, Indignation, The Humbling, and now Nemesis: What kind of accidental choices fatally shape a life? How does the individual withstand the onslaught of circumstance?
Praise For Nemesis…
"NEMESIS presents a revelation as startling as the discovery of a planet or the alignment of a new constellation... Nemesis could be the darkest novel Roth has written and ranks with the most provocative." -- Kirkus Reviews, starred
"The fourth in the great and undiminished Roth's recent cycle of short novels follows
Everyman
(2006),
Indignation
(2008), and
The Humbling
(2009), and as exceptional as those novels are, this latest in the series far exceeds its predecessors in both emotion and intellect."
--Booklist,
starred Book of the Day, 7/22 "Roth, one of our greatest American writers, is unrivaled in his mastery at evoking mid-20th- century New Jersey, but it's the thoughtful examination of the toll guilt takes on the psyche, the futility of raging against God or Fate, and the danger of turning blame inward that give this short novel its power." —
Library Journal,
starred, August 2010 "Yet another small triumph, and by small I mean in length....This dual portrait, of a neighborhood and of a man quite representative of the times when trouble struck his neighborhood with lethal force, gives this new novel a singular appeal." - Alan Cheuse, All Things Considered and
Chicago Tribune
, Oct. 5 "Roth's book has the elegance of a fable and the tragic inevitability of a Greek drama." -
The New Yorker
, Oct. 18
"like a very well-executed O. Henry story, a parable about the embrace of conscience... and what its suffocating, life-denying consequences can be." -- Michiko Kakutani,
New York Times
"Set mostly in Newark in 1944 and suffused with tenderness, Roth's novel tells the story of a military reject, a young phys ed teacher, who turns a polio out-break into his own patriotic battleground." --
New York Times Book Review,
Editor's Choice, Oct. 17 "Philip Roth has done it again! For his 32nd book, America's outstanding writer has once again demonstrated his mastery of the short novel with his newest contribution, Nemesis. This achievement is especially noteworthy since Roth is now 77 years old, but advanced age has not dimmed his unusual capacity to engage and delight his readers." -
The Jewish Chronicle
"Moving....A sad beauty is found in Roth's details and descripions...Nemesis is painful and powerful." -- Bob Minzesheimer,
USA Today
Coverage from NPR
Advertisement