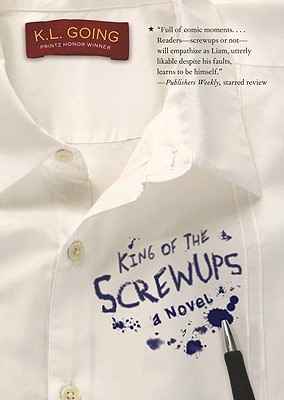 King of the Screwups (Paperback)
Houghton Mifflin, 9780547331669, 310pp.
Publication Date: May 3, 2010
Summer 2009 Kids' List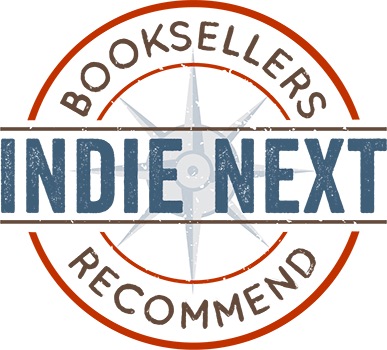 "Good-looking Josh Geller is a great dresser and full of charm, all qualities learned since early childhood accompanying his mother around the world before she retired as a famous model in deference to her husband, a successful businessman, who sees Josh as a failure in high school. When he's shipped off for his senior year, Josh is given a crash course in self-worth and character building by his gay, cross-dressing uncle, Aunt Pete, and he learns that being popular is only the tip of the iceberg in gaining self-confidence and establishing supportive and trusting friendships."
— Jack Blanchard, Fairy Godmother, Washington, DC
View the List
Description
Liam Geller is Mr. Popularity. Everybody loves him. He excels at sports; he knows exactly what clothes to wear; he always ends up with the most beautiful girls in school. But he's got an uncanny ability to screw up in the very ways that tick off his father the most.
When Liam finally kicked out of the house, his father's brother takes him in. What could a teenage chick magnet possibly have in common with his gay, glam rocker, DJ uncle who lives in a trailer in upstate New York? A lot more than you'd think. And when Liam attempts to make himself over as a nerd in a desperate attempt to impress his father, it's his "aunt" Pete and the guys in his band who convince Liam there's much more to him than his father will ever see.
About the Author
K. L. GOING is the author of Fat Kid Rules the World, a Michael L. Printz Honor Book; Saint Iggy; and The Garden of Eve. She lives and writes full-time in Glen Spey, New York.www.klgoing.com
Praise For King of the Screwups…
"Going's latest (after The Garden of Eve) is full of comic moments featuring "Aunt" Pete's glam-rock band buddies and Liam's relentless blunders, as well as his uncommon fashion expertise ("You're like a fashion Einstein," gushes one of Pete's friends). Readersscrewups or notwill empathize as Liam, utterly likable despite his faults, learns to be himself."Publishers Weekly, starred review
Liam is a multifaceted and resilient character who ultimately learns how to be comfortable in his own skin with the help of his new, makeshift family. Going's knack for defying stereotypes and creating memorable characters will not disappoint fans of Fat Kid Rules the World (Putnam, 2003) and Saint Iggy (Harcourt, 2006).--
School Library Journal,
starred review
 "Going's latest flows easily with smooth, realistic dialogue and reads like a coming-out story for straight guys. This innovative, out-of-the-box approach juxtaposes stereotypes, received values, parental roles and masculinity in a jarringly fun and approachable manner that marks a triumphant left-turn for the genre. Cloaked as a story of tough love, this is actually a psychological exploration of the impact of parental expectations versus the dreams of their children."--
Kirkus
 "Liam and Aunt Pete are true originals, and Going balances her strong messages of selfdiscovery and acceptance with compassionate, bittersweet scenes that highlight the soul-sapping futility of trying to please unappeasable adults."--
Booklist
 "Going creates an engaging cast of characters . . . Liam is a complex character whose development into a sympathetic, real person is compelling."--VOYA (4Q4P) After her darker, more enigmatic turn with Saint Iggy . . . Going delivers an involving coming-of-age character study likely to please fans of her Fat Kid Rules the World."--
The Bulletin
 "Going's writing is smooth and simple."--
New York Times Book Review
Advertisement