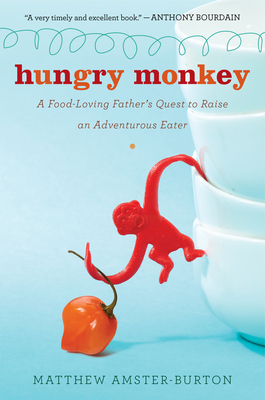 Hungry Monkey (Paperback)
A Food-Loving Father's Quest to Raise an Adventurous Eater
Mariner Books, 9780547336893, 272pp.
Publication Date: April 9, 2010
Other Editions of This Title:
Hardcover (5/19/2009)
* Individual store prices may vary.
July 2009 Indie Next List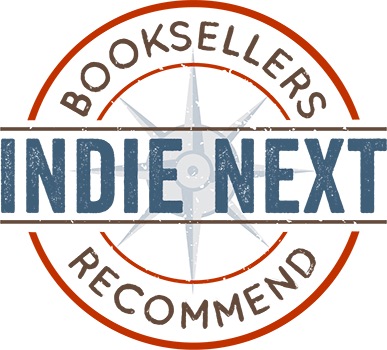 "Matthew Amster-Burton's account of cooking for and sharing the delights of food with his young daughter had me giggling aloud at their adventures and drooling over the book's recipes. Sweet, enthusiastic, accessible, and unabashedly biased, it is full of good advice, good food, and good humor."
— Beth Simpson, Cornerstone Books, Salem, MA
View the List
Description
A memoir about the joys of food and parenting and the wild mélange of the two
Matthew Amster-Burton was a restaurant critic and food writer long before he and his wife, Laurie, had Iris. Now he's a full-time, stay-at-home Dad and his experience with food has changed . . . a little. He's come to realize that kids don't need puree in a jar or special menus at restaurants, and that raising an adventurous eater is about exposure, invention, and patience. He writes of the highs and lows of teaching your child about food--the high of rediscovering how something tastes for the first time through a child's unedited reaction, and the low of thinking you have a precocious vegetable fiend on your hands only to discover that a child's preferences change from day to day (and may take years to include vegetables again). Sharing in his culinary capers is little Iris, a budding gourmand and a zippy critic herself who makes huge sandwiches, gobbles up hot chilis, and even helps around the kitchen sometimes. Hungry Monkey takes food enthusiasts on a new adventure in eating and offers dozens of delicious recipes that "little fingers" can help to make.
About the Author
Matthew Amster-Burton is a restaurant critic, food writer, and former rock journalist with credits in The Best Food Writing, The Seattle Times, Gourmet, Seattle Magazine, San Francisco Chronicle, Parent Map, culinate.com, and egullet.com—as well as his food blog, Roots and Grubs. He lives in Seattle with his wife Laurie, a school librarian, and his daughter Iris.
Praise For Hungry Monkey: A Food-Loving Father's Quest to Raise an Adventurous Eater…
"Since becoming the proud father of a little girl, I've found myself quickly morphing into Bill Cosby--minus the sweaters. One of my greatest fears is imagining my daughter insisting on nothing but crustless grilled cheese sandwiches and "chicken" McNuggets. Hungry Monkey goes a long way to allaying that concern. I finished the last page and immediately set about making her Thai Shrimp Curry. A very timely and excellent book."
—Anthony Bourdain, author of Kitchen Confidential

"Matthew Amster-Burton is equal parts Mario Batali, Ray Romano, Dr. Spock of toddler cuisine, and Mr. Spock of toddler logic. He's a national and intergalactic culinary and literary treasure."
— Steven Shaw, author of Turning the Tables and co-founder of eGullet

"This charming, funny book is full of great ideas for family meals. In a world of culinary pandering to kids, where vegetables in disguise pass for cuisine, Amster-Burton gets the recipe right." --Neal Pollack, author of Alternadad

"With its incisive wit and hilarious stories about Iris, Hungry Monkey made me want to have a child-- just so I could start feeding her." --Shauna James Ahern, author of Gluten-Free Girl

"Matthew Amster-Burton cast some sort of enchantment over me as I read about his all-too-real-life culinary adventures with his daughter. The proof? I actually found myself thinking: if Matthew were my dad, I don't think I'd mind being a little girl... or even a sock monkey... if I got my share of every meal." -- John Thorne, author of Outlaw Cook and Mouth Wide Open

"Matthew Amster-Burton has written a wonderful book. It reads so well you won't be able to put it down...except when overcome by a need to rush to your kitchen and execute one or another of his winning recipes." -- Paula Wolfert, author of The Slow Mediterranean Kitchen

"Matthew Amster-Burton is smart, funny, a terrific writer, a great cook and on track to be voted father-of-the-year every year for the next decade, at least. How lucky for Iris, a.k.a. Hungry Monkey, that she landed in the Amster-Burton family and how really lucky for us that we can tag along on their adventures – and learn how to make pretzels and pad Thai, too." --Dorie Greenspan, author of Baking: From My Home to Yours