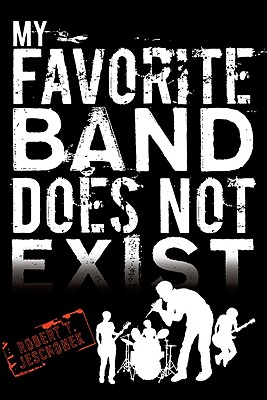 My Favorite Band Does Not Exist (Hardcover)
Clarion Books, 9780547370279, 327pp.
Publication Date: July 11, 2011
* Individual store prices may vary.
or
Not Currently Available for Direct Purchase
Description
Sixteen-year-old genius Idea Deity believes that he exists only in the pages of a novel written by a malevolent, omnipotent author . . . and that he will die in chapter 64. Meanwhile, an older teen named Reacher Mirage sings lead vocals for the undercover rock band Youforia . . . a band that exists in Idea's world only as an Internet hoax that Idea himself perpetuated. Then there's beautiful and mysterious Eunice Truant, who links their destinies. When Idea and Reacher plunge into the reality of Fireskull's Revenant, the twisted epic fantasy novel they've both been reading, chapter 64 bears down on them like a speeding freight train on an unstoppable collision course. Being trapped in a bad book can be a nightmare. Just ask Idea Deity.
Praise For My Favorite Band Does Not Exist…
Robert T. Jeschonek "sees the world like no one else sees it, and makes incredibly witty, incisive stories out of that skewed worldview."—Mike Resnick, Hugo and Nebula Award-winning author of the Starship series   "Recalling outsider films like Donnie Darko or Gregg Araki's Teenage Apocalypse trilogy, this proudly surreal piece of metafiction could develop a cult following."—Publishers Weekly   "This first novel has all the look of a cult fave: baffling to many, an anthem for a few, and unlike anything else out there."—Booklist, starred review   "It is also, however, a brilliantly developed and impeccably presented story that will engage readers immediately and keep them intrigued through to the last twists."—The Bulletin of the Center for Children's Books   "Libraries looking for a strong addition to their science-fiction collections will want to invest in this sophisticated novel."—School Library Journal
Advertisement