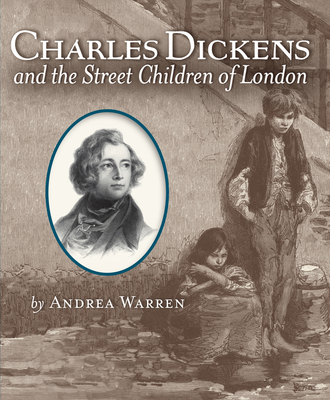 Charles Dickens and the Street Children of London (Hardcover)
Houghton Mifflin, 9780547395746, 156pp.
Publication Date: November 29, 2011
Description
Provoked by the horrors he saw every day, Charles Dickens wrote novels that were originally intended as instruments for social change -- to save his country's children.Charles Dickens is best known for his contributions to the world of literature, but during his young life, Dickens witnessed terrible things that stayed with him: families starving in doorways, babies being "dropped" on streets by mothers too poor to care for them, and a stunning lack of compassion from the upper class. After his family went into debt and he found himself working at a shoe-polish factory, Dickens soon realized that the members of the lower class were no different than he, and, even worse, they were given no chance to better themselves. It was then that he decided to use his greatest talent, his writing ability, to tell the stories of those who had no voice.
About the Author
In 1996, Houghton Mifflin published Andrea Warren's first nonfiction book for young readers, Orphan Train Rider: One Boy's True Story, which won the Boston Globe-Horn Book Award. Andrea travelled to London to do extensive research for this book; she has a master's degree in British Literature from the University of Nebraska. Andrea lives in Kansas.
Praise For Charles Dickens and the Street Children of London…
"Making no assumptions about her readers' prior knowledge of Dickens, his novels, or the period, Warren writes in a clear, direct, vivid manner that brings it all to life."—Booklist, starred review
  "A well-researched biography explores how Charles Dickens used his stories to effect social change for London's most destitute children... A lively biography and an interesting lens through which to see a venerated author."—
Kirkus Reviews
  "The author adeptly makes connections between Dickens's own experiences and key events and characters in some of his greatest novels... Readers will come away with a real sense of Dickens's immense influence in both literature and society as well as an appreciation for the compassionate, tireless man who championed Victorian England's most vulnerable citizens."—
School Library Journal, starred review
Advertisement