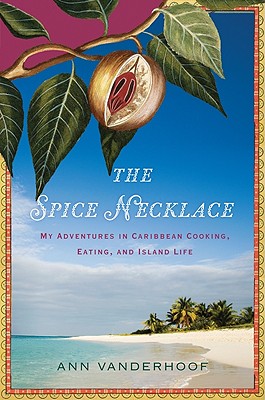 The Spice Necklace
My Adventures in Caribbean Cooking, Eating, and Island Life
Paperback

* Individual store prices may vary.
July 2010 Indie Next List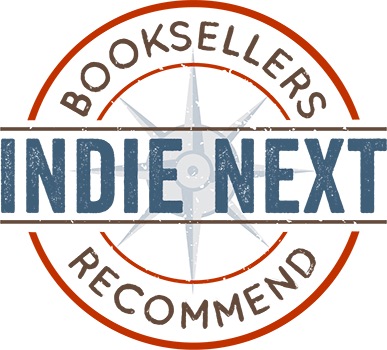 "Unlike many travel and food writers who never stray beyond the glossy tourist areas, Vanderhoof seeks out the best, most authentic, down-home island recipes whether it's by scampering after thyme-grazing goats on a Dominican mountainside, pounding out conch with Grenadian fishermen, or learning how to 'whine and shuffle' her way through a Trinidadian carnival, covered in mud, paint and sweat. The next best thing to sailing the West Indies yourself!"
— Emily Crowe, Odyssey Bookshop, South Hadley, MA
View the List
Description
While sailing around the Caribbean, Ann Vanderhoof  and her husband Steve track wild oregano-eating goats in the cactus-covered hills of the Dominican Republic, gather nutmegs on an old estate in Grenada, make searing-hot pepper sauce in a Trinidadian kitchen, cram for a chocolate-tasting test at the University of the West Indies, and sip moonshine straight out of hidden back-country stills.
Along the way, they are befriended by a collection of unforgettable island characters: Dwight, the skin-diving fisherman who always brings them something from his catch and critiques her efforts to cook it; Greta, who harvests seamoss on St. Lucia and turns it into potent Island-Viagra; sweet-hand Pat, who dispenses hugs and impromptu dance lessons along with cooking tips in her Port of Spain kitchen.
Back in her galley, Ann practices making curry like a Trini, dog sauce like a Martiniquais, and coo-coo like a Carriacouan. And for those who want to take these adventures into their own kitchens, she pulls 71 delicious recipes from the stories she tells, which she places at the end of the relevant chapters.
The Spice Necklace is a wonderful escape into a life filled with sunshine (and hurricanes), delicious food, irreplaceable company, and island traditions.
Praise For The Spice Necklace: My Adventures in Caribbean Cooking, Eating, and Island Life…
"Vanderhoof's second book . . . will have you slipping away to the Margaritaville mentality while aboard Vanderhoof and her husband's 42-foot sailboat, the beloved Receta. . . . The best part: If an island getaway won't fit into your tight budget this year, 'every little thing gonna be all right' because Vanderhoof offers 71 delicious recipes that will have you relishing a Caribbean staycation in your kitchen . . . These island concoctions are tasty enough to make you feel anything but landlocked." —Elle, "Top 10 Summer Books for 2010" "The Spice Necklace more than whets your appetite for the Caribbean, and in particular, the Caribbean cuisine. It evokes the character, personality and strength of such wonderful sun-blessed countries, feeding a hunger I, for one, have had for so many years. The words and recipes offer a true Caribbean escape." —Gary Rhodes, chef and author of New British Classics and Keeping It Simple "The Spice Necklace is pure pleasure from start to finish. It not only makes me want to run off to an island in the Caribbean, but somehow, it makes me feel as though I already have, as though I knew the place, as though I were a part of it. Ann Vanderhoof is a remarkably smart, funny, and generous writer: she brings us on her journey, and in the process, in her words and her recipes, she gives us a journey of our own. I would follow her anywhere." —Molly Wizenberg, author of the New York Times bestseller A Homemade Life "Ann Vanderhoof gives us real soul food, and a heartfelt recollection of the people who showed her and her husband what Caribbean food is all about. If you have ever doubted the allure of the Caribbean, The Spice Necklace will show you why you want to go and how to eat when you get there." —Caleb Barber and Deirdre Heekin, coauthors of In Late Winter We Ate Pears "Ann Vanderhoof takes readers on a lively gastronomic adventure through the delightful islands of the Caribbean. You can even retrace her experiences personally through the 71 authentic West Indian recipes she provides. Altogether tasty." —Cheryl and Bill Jamison, authors of Around the World in 80 Dinners "Ann Vanderhoof serves up a rich stew of impressions and observations about food and culture in the islands . . . An interesting and engaging book either to read straight through or to dip into." —Globe and Mail (Canada) "Vanderhoof's tale is incredibly airy and bright . . . Her native island recipes, many developed in the small kitchen aboard her boat . . . are the book's highlight. Twice-fried plantains, coconut drops, pepper shrimp and mango chow—many sound good enough to induce hunger pangs just by reading their names. . . . Vanderhoof does an admiral job of making them accessible to any North American kitchen." —Winnipeg Free Press (Canada) —
Harvest, 9780547423166, 480pp.
Publication Date: February 7, 2011
About the Author
ANN VANDERHOOF is an award-winning writer and magazine and book editor whose work has appeared in publications including Gourmet, Islands, Sail, Outside, More, Explore, the Globe and Mail, and the Toronto Star. She is an avid cook, traveler, sailor, hiker, kayaker, and scuba diver. Her first book, An Embarrassment of Mangoes, introduced readers to her life aboard the sailboat Receta.