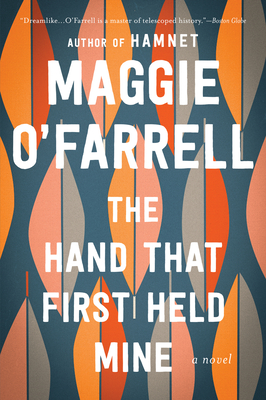 The Hand That First Held Mine
Paperback

* Individual store prices may vary.
Other Editions of This Title:
Audio Cassette (4/1/2010)
Paperback (2/1/2011)
Hardcover (4/1/2010)
MP3 CD (4/12/2010)
Compact Disc (4/12/2010)
Compact Disc (4/12/2010)
May 2010 Indie Next List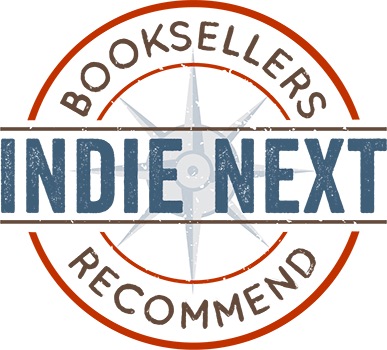 "Alternating chapters tell the story of two women in London in two very different times: Lexie, the journalist in post-war London, and Elina, a new mother struggling with her baby and her boyfriend in the present day. The portraits of these women are spellbinding in their depth of understanding, and the way O'Farrell weaves them together is dazzling."
— Jude Sales, Readers' Books, Sonoma, CA
View the List
Description
From the best-selling author of The Vanishing of Esme Lennox comes a spellbinding novel that shows there are no accidents, in life and in love.
Frustrated with her parents' genteel country life, Lexie Sinclair plans her escape to London. There, she takes up with Innes Kent, a magazine editor who introduces her to the thrilling, underground world of bohemian, postwar Soho. She learns to be a reporter, comes to know art and artists, and embraces her freedom fully. So when she finds herself pregnant, she doesn't hesitate to have the baby on her own. Later, in present-day London, a young painter named Elina dizzily navigates the first weeks of motherhood and finds she can't remember giving birth, while her boyfriend Ted is flooded with memories and images he cannot place. As their stories unfold—moving in time and changing voice chapter by chapter—a connection between the three of them takes shape that drives the novel towards a tremendous revelation. Praised by The Washington Post as a "breathtaking, heart-breaking creation," The Hand That First Held Mine is a gorgeous and tenderly wrought story about the ways in which love and beauty bind us together.
Praise For The Hand That First Held Mine…
"O'Farrell brings to mind Sue Miller but with a British and darker flavor; her sure hand for psychological suspense . . . continues to be most impressive."
—Library Journal
"Maggie O'Farrell's cinematically vivid novel is moody and powerful and plotted at a breakneck pace. This book, like life, will disarm you with its unannounced twists and tragedies and moments of unexpected beauty. She delivers to readers that rarest of experiences—total emotional investment. Hers is a brilliant feat of prose marksmanship—also, it made me cry on the subway." —Heidi Julavits, author of
The Effect of Living Backwards
and
The Uses of Enchantment
"Maggie O'Farrell knows how to weave a bewitching tale, both thrilling and poetic. The Hand That First Held Mine will no doubt enrapture you, just as it has me." —Tatiana de Rosnay, author of
Sarah's Key
"An exquisitely sensual tale of love, motherhood, and other forms of madness,
The Hand That First Held Mine
will unsettle, move, and haunt you." —Emma Donoghue, author of
Slammerkin
"Maggie O'Farrell deftly depicts the long-after shocks of death, betrayal, and life-changing love as her richly complicated characters play out an immensely satisfying plot.
The Hand That First Held Mine
is a dazzling and absorbing novel." —Margot Livesey, author of
The House on Fortune Street
"Maggie O'Farrell is an uncommonly perceptive writer, and
The Hand That First Held Mine
is an unforgettable story of family, ambition, and love. I couldn't stop thinking about it long after I read the final page." —Lauren Grodstein, author of
A Friend of the Family
Mariner Books, 9780547423180, 368pp.
Publication Date: January 26, 2011
About the Author
MAGGIE O'FARRELL is the author of four previous novels, including the acclaimed The Vanishing Act of Esme Lennox, which was a B&N Recommends Pick, and After You'd Gone. Born in Northern Ireland in 1972, O'Farrell grew up in Wales and Scotland. She has two children.
1. Discuss the "firsts" referred to in the title. How were Lexie's beliefs about love and life transformed by Innes? Is there a "first" in your past who changed the course of your life?
2. How did your impressions of Elina and Ted change throughout the novel? What assumptions did you make after reading their opening scene?
3. Describe the different faces of love presented in The Hand That First Held Mine. Which lovers experienced equal affection? Which relationship appealed to you the most?
4. Did you believe Innes's claim that Gloria had been unfaithful to him, and that Margot was not his biological daughter?
5. Discuss the paintings that became Lexie's final connection to Innes. What value did they have to Lexie, and to Innes? What value did Margot place on them? What motivated collectors to assign a high financial value to them?
6. How do Elina and Ted each emerge from their periods of instability? To what degree is deception (including self-deception) at the root of their anguish?
7. Discuss the various types of mothering portrayed in the novel. Do Gloria, Margot, Lexie, and Elina share any common ground in their expectations of motherhood? As an artist, did Elina approach motherhood with a different perspective?
8. When Lexie struggles in the waters off the Dorset coast, she can think only of Theo and imagines the milestones he will experience. How did motherhood change her? How did she blend motherhood with her career? What made her a great, if unconventional, mother?
9. What portraits of the world do Lexie and Elina create in their careers? What talents do artists and art critics share?
10. How do the men in Lexie's life compare to each other? What enabled her to find peace and trust with Robert?
11. Who has the most power in the relationships depicted in The Hand That First Held Mine? Was Innes vulnerable to Lexie, despite her inexperience and youth? What gave Margot power over Felix?
12. How does Elina's Finnish identity enhance her relationship with Ted? Does it help her to be seen as an outsider?
13. Discuss the novel's setting. What limitations and liberations did women experience in London during the fifties and sixties? Would you have made choices that were similar to Lexie's?
14. How are fathers portrayed in the book? What are the differences between Ted's, Felix's, and Innes's experiences of fatherhood? What legacies (emotional and otherwise) will Jonah inherit?
15. The novel's epigraph is taken from Matthew Arnold's poem "Absence," which begins with the lines "In this fair stranger's eyes of grey / Thine eyes, my love! I see." How does Lexie cope with loss and memory? Is she successful in her attempt to forget?
16. How are fate and revelation woven throughout each of Maggie O'Farrell's novels, including her best-selling debut, After You'd Gone? What is unique about her portrayal of love in The Hand That First Held Mine?