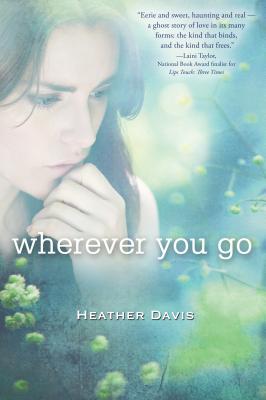 Wherever You Go (Hardcover)
Harcourt Children's Books, 9780547501512, 309pp.
Publication Date: November 15, 2011
* Individual store prices may vary.
or
Not Currently Available for Direct Purchase
Description
A poignant story about making peace with the past and opening your heart to love.Seventeen-year-old Holly Mullen has felt lost and lonely ever since her boyfriend, Rob, died in a tragic accident. But she has no idea that as she goes about her days, Rob's ghost is watching over her. He isn't happy when he sees his best friend, Jason, trying to get close to Holly--but as a ghost, he can do nothing to stop it. As their uncertain new relationship progresses, the past comes back to haunt Holly and Jason. Her Alzheimer's-stricken grandfather claims to be communicating with the ghost of Rob. Could the messages he has for Holly be real? And if so, how can the loved ones Rob left behind help his tortured soul make it to the other side?
Praise For Wherever You Go…
"Eerie and sweet, haunting and real — a ghost story of love in its many forms: the kind that binds, and the kind that frees."—Laini Taylor, National Book Award finalist for Lips Touch: Three Times
"This ghost story gently delivers growing emotional power as it explores the thoughts of three teens, including the ghost. . . . Poignant and eventually quite moving."--
Kirkus Reviews
"A welcome addition to the shelf of YA books that deal honestly with grief. Without sugarcoating, it achieves a melancholy sweetness that is becoming a hallmark of Davis's work."--
Publishers Weekly
"This tale is a comfortable read for those who want more than a pink-covered romance or a melodramatic storry of loss, neither cotton-candy light not three-hankie dark." —
School Library Journal
"A truly touching story." –Seventeen.com "[Holly's grandfather] is the only living person who can see Rob, and their ensuing conversations about love, life, and death create a poignant connection between a life not quite lived and one in its final moments."--
Bulletin
Advertisement