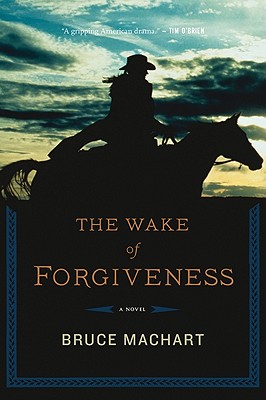 The Wake of Forgiveness
Paperback

* Individual store prices may vary.
Other Editions of This Title:
Hardcover (10/1/2010)
Hardcover, Large Print, Large Print (2/1/2011)
October 2010 Indie Next List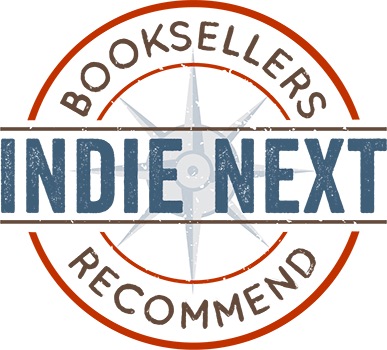 "Brutal but beautiful, this book held me captive. Machart's writing is so hallowed it works like a salve on the brutality he levels on his characters, the farm animals, and the landscape. Four brothers, raised by a father made mean from a broken heart, are both physically and emotionally damaged by his neglect. The sibling bond is broken apart when three of the four brothers marry and seemingly land well, while the fourth and youngest struggles to reconcile his divergent lifestyle. Ultimately, there is a grace that comes out of all the violence and chaos."
— Rebecca Fitting, Greenlight Bookstore, Brooklyn, NY
View the List
Description
Reminiscent of Kent Haruf and Cormac McCarthy, Bruce Machart's debut novel is a dark family saga set in the American Southwest.
On a moonless Texas night in 1895, an ambitious young landowner suffers the loss of "the only woman he's ever been fond of" when his wife dies during childbirth with the couple's fourth son, Karel. The boy is forever haunted by thoughts of the mother he never knew, by the bloodshot blame in his father's eyes, and permanently marked by the yoke he and his brothers are forced to wear to plow the family fields. From an early age, Karel proves so talented on horseback that his father enlists him to ride in acreage-staked horseraces against his neighbors. In the winter of 1910, Karel rides in the ultimate high-stakes race against a powerful Spanish patriarch and his alluring daughters: hanging in the balance are his father's fortune, his brothers' futures, and his own fate.
Praise For The Wake of Forgiveness…
 "A mesmerizing, mythic saga..."—New York Times
"In his luminous and wrenching tale of four motherless brothers, Machart skillfully evokes the rural Texas landscape..."—Entertainment Weekly
"Bruce Machart has penned a dazzling, gratifying tale of retribution, redemption and morality."—San Antonio Express News
"This is pure literature; an emphasis on language over plot; risky, complex and often unlikable characters and that echo, that ripple that flows forward into the future and backward into myth."—Los Angeles Times
"Such evocative prose helps make Machart's novel a standout this year, in any genre."—Cleveland Plain Dealer
"Machart writes fine idiomatic dialogue and unwinds textured details of farm life, horse racing, and the vagaries of the weather."—Houston Chronicle
"The big state of Texas is home to many good writers, and the arrival of Bruce Machart's debut novel shows there's always room for one more."—Dallas Morning News
"Machart's prose is so evocative that you can smell the men's cheap tobacco and corn mash, feel the bare, hard-packed earth from which they coax crops. Their dialogue, rural south Texas vernacular, is spare, gnarled and often funny. In addition to the violence, betrayals and cruelty of an old-fashioned western, The Wake of Forgiveness also finds redemption ..."--Wall Street Journal

"This intense, fast-paced debut novel is hard to put down. Machart's hard-hitting style is sure to capture fans of Cormac McCarthy and Jim Harrison. We can only hope for more exceptional fiction from this very talented writer. Enthusiastically recommended."--STARRED, LIBRARY JOURNAL
"... [an] accomplished debut ... Machart's moving story unfolds lyrically and sensually, with little fanfare, as his thoughtful prose propels a character-driven story about family, morality, and redemption."--STARRED, PUBLISHERS WEEKLY
"The Wake of Forgiveness impressed me on many levels. The prose is polished and evocative, the physicality of rural Texas in the year 1910 shimmers with loving exactitude, and the story of Karel Skala is a gripping American drama of misplaced guilt, familial struggle, and a search for identity. At the heart of this remarkable novel is a question that is both age-old and completely modern: Who am I? What a fine, rich, absorbing book." -- Tim O'Brien
"If Evan S. Connell, William Faulkner, and Norman Maclean had been born as one person, he might possess the extraordinary gifts of Bruce Machart. The Wake of Forgiveness is a wild, God-forsaken cry delivered in language so lush we cannot stop listening. The dazzling velocity of Machart's prose bears a tale redemptive and resonant as myth, insistent and intimate as breath in the body. With fierce grace and uncompromising passion, this visionary young writer offers the reader the mercy of his own heart and the capaciousness of mind that makes it possible to love the lost without fear or judgment." --Melanie Rae Thon
"In his richly told novel, The Wake of Forgiveness, Bruce Machart tells a story of fathers and sons that stretches wide across the Texas landscape, leaving behind its own beautiful wake of remembrance , inheritance, and the unbreakable bonds of family."--Hannah Tinti

Mariner Books, 9780547521947, 320pp.
Publication Date: June 7, 2011
About the Author
BRUCE MACHART is the author of The Wake of Forgiveness. His fiction has appeared in Zoetrope: All-Story, Glimmer Train, Story, One Story and elsewhere, and has been anthologized in Best Stories of the American West. A graduate of the MFA program at Ohio State University, Machart is Assistant Professor of English at Bridgewater State University, and he lives in Hamilton, Massachusetts.
The book opens with Karel's birth, which is also the occasion of his mother's death. How does this change the family dynamic? How does it introduce the themes of guilt and shame and how do you see these themes continue throughout the book?
In the book's opening pages, we see Sr. Villasenor establish himself at the local bank. When he is condescended to by the banker, how does he get his revenge? How are Villasenor and Skala different sorts of men? How are they the same?
Discuss Karel's relationship with his father. Vaclav never holds his infant son; later, the narrator says, "Karel wanted his pop's strap, the stinging and unambiguous urgency of its attention, and, for Karel, the closest he got to his father's touch" (p. 20). Where else do you see the correlation of violence with affection? How else does this correlation play out in Karel's life?
On pages 30–31, Karel recounts a nightmare in which his father is kicked by a horse, then a horseshoe is nailed to his hand. What does this image of crucifixion signify in the story? Vaclav is far from Christ-like, but what sacrifice happens in the book? What redemption?
Karel is haunted by the absence of his mother. How does he seek maternal love? How does he confuse maternal love with something else?
On page 43, Karel kicks a pregnant cow. Why does he do this? How do we know this act is premeditated? What sorts of connections might Karel have between violence and money, or value? Where would those have come from?
The structure of the book is not strictly chronological. Why do you think the author chose to structure the book this way? How do the characters unfold through this broken narrative? What is gained by seeing Karel and the other characters at different points in their lives?
Does Karel feel bonded with the Knedlik boys because of the way their fathers died? Was that a reliable trust? When you finally read the scene of Vaclav's death, is it what you expected? Does this change how you feel about Karel?
Discuss the pivotal horserace between Karel and Graciela. What made this race different than any other race? How is this race different than the one Karel ran against the Dalton boy earlier in the book? What are we to understand about Karel's sportsmanship?
After the race, during the fight that ensues between the Skala men, what does the author mean when he says the fight was "flawless in its wickedness"? Why does it feel like this fight was fated? What was gained, and what lost, in the fight?
There are a few short passages in the book told from the point of view of Father Carew. Why do you think the author chose to switch the narration for these few moments? What do we gain from his perspective?
Raymond Knedlik says to Karel, "'You ain't got any brothers, Skala, unless you're talking about me and Joe here. Them others won't claim you.'" (page 293). What does Karel think of this claim? What does being a brother mean to Karel? What do you think makes men into brothers?
The title of the book is "The Wake of Forgiveness." Who is forgiven? Why? What comes in the "wake of forgiveness"?