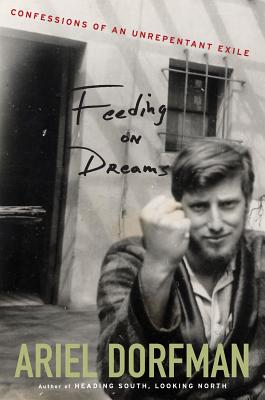 Feeding on Dreams: Confessions of an Unrepentant Exile (Hardcover)
Confessions of an Unrepentant Exile
Houghton Mifflin Harcourt (HMH), 9780547549460, 332pp.
Publication Date: September 27, 2011
* Individual store prices may vary.
or
Not Currently Available for Direct Purchase
Description
In September 1973, the military took power in Chile, and Ariel Dorfman, a young leftist allied with President Allende, was forced to flee for his life. In Feeding on Dreams, Dorfman portrays, through visceral scenes and powerful intellect, the personal and political maelstroms that have defined his life since the Pinochet coup. In Buenos Aires, he's on the run from death squads. Next, still holding out hope for Chile's return to democracy, he lives in ever-rotating safe houses in Paris and Amsterdam, where his loyalty to his political party and his wife's loyalty to him are dramatically tested. Finally he finds an uneasy refuge in America, his childhood home. And then, seventeen years after he was forced to leave Chile, Pinochet is out and Dorfman goes back to live there, setting in motion an unimaginable outcome.
Dorfman's wry and masterfully told account provides a page-turning tour of the past several decades of North/South political history and of the complex consequences of revolution and tyranny. He has lived in the aftermath of revolution, and his perspective could not be more relevant today.
"Feeding on Dreams" is a passionate reminder that we are all exiles, that we are all threatened with annihilation if we do not find and celebrate the refuge of common humanity, as Dorfman did during his decades of loss and resurrection.

Praise For Feeding on Dreams: Confessions of an Unrepentant Exile…
"A compelling, profound portrait of shattered expectations and transformation . . . A work to savor for its remarkable moments and extraordinary language." -- Boston Globe
"A beautifully crafted, searing memoir . . . A somber, moving tribute to a life of ideals and struggle."  --
Kirkus Reviews
"Gorgeously evokes his lifelong search for home, country, and belonging."
  -- Publishers Weekly
"A multi-faceted journey that is geographical, personal and political . . . A complex, nuanced view of United States-Latin American politics and relations of the last 40 some years." -- Durham Herald-Sun
Coverage from NPR
Advertisement