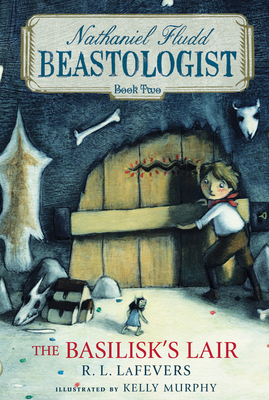 The Basilisk's Lair (Nathaniel Fludd #2) (Paperback)
Houghton Mifflin, 9780547549576, 149pp.
Publication Date: April 4, 2011
Description
Nate Fludd is back in the camel saddle in pursuit of a missing, deadly basilisk--the King of Serpents. As if saving a Dhughani village from the beast isn't hard enough, Nate and Aunt Phil must begin to solve the mystery of his parents' disappearance and protect The Fludd Book of Beasts from a sinister man who always seems to be one step ahead of them. This is the perfect adventure for boys and girls not quite ready for longer texts.
Praise For The Basilisk's Lair (Nathaniel Fludd #2)…
"Picking up immediately where Flight of the Phoenix (2009) finished, Nathaniel Fludd, Aunt Phil, and the gremlin Greasel pursue an escaped Basilisk, the highly dangerous king of the Serpents...
Familiarity with Nathaniel's previous adventure is helpful though not necessary, and fans can look forward to a return to Batting-at-the-Flies as the trio investigates the disappearance of Nathaniel's parents in the forthcoming volume."--Booklist


"This satisfying middle-grade adventure features a hesitant, unskilled hero, a miniature sidekick straight from Where the Wild Things Are and an exotic setting in colonial British West Africa in 1928. The basilisk is appropriately scary, and straightforward storytelling leads to an exciting climax." --
Kirkus
Advertisement