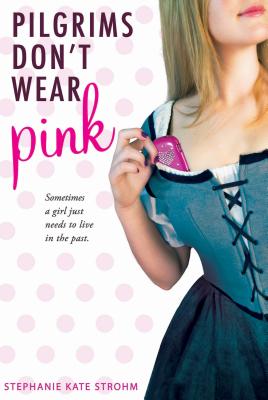 Pilgrims Don't Wear Pink
Paperback

* Individual store prices may vary.
Description
Libby Kelting had always felt herself born out of time. No wonder the historical romance-reading, Jane Austen-adaptation-watching, all-around history nerd jumped at the chance to intern at Camden Harbor, Maine's Oldest Living History Museum. But at Camden Harbor Libby's just plain out of place, no matter how cute she looks in a corset. Her cat-loving coworker wants her dead, the too-smart-for-his-own-good local reporter keeps pushing her buttons, her gorgeous sailor may be more shipwreck than dreamboat — plus Camden Harbor's haunted. Over the course of one unforgettable summer, Libby learns that boys, like ghosts, aren't always what they seem.

Praise For Pilgrims Don't Wear Pink…
"A nearly perfect book . . . [that] will have you laughing and singing."  —A teen reviewer "In this whimsical tale, the reader is not only entertained, but also learns a little history along the way."—VOYA (Voices of Youth Advocates)  "Strohm has a good sense of slapstick and an ear for one-liners."—Kirkus Reviews  "Pilgrims will be enjoyed by fans of romantic comedies."--School Library Journal  "Interesting historical facts are woven throughout, but, mostly, Strohm's debut is breezy beach reading--it'll go down as easily as Libby's Colonial Caramel Apple Pie."--Booklist "[Strohm] turns a strong heroine and a few surprises into a clever, tightly written book that will keep readers wondering who will become Libby's Mr. Darcy."—Publishers Weekly
HMH Books for Young Readers, 9780547564593, 208pp.
Publication Date: May 8, 2012
About the Author
Stephanie Kate Strohm grew up in Connecticut and attended Middlebury College in Vermont, where she was voted Winter Carnival Queen. She lives in New York City with a huge shoe collection and a little white dog named Lorelei Lee.