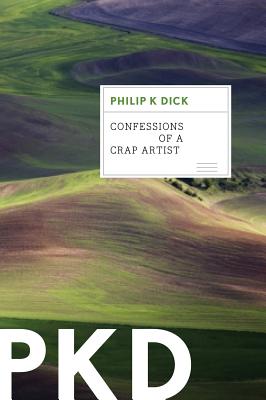 Confessions of a Crap Artist (Paperback)
Mariner Books, 9780547572499, 256pp.
Publication Date: October 23, 2012
Other Editions of This Title:
Compact Disc (11/20/2012)
MP3 CD (8/18/2015)
MP3 CD (11/20/2012)
* Individual store prices may vary.
Description
"A funny, horribly accurate portrait of a life in California in the Fifties."—Rolling Stone

Jack Isidore doesn't see the world like most people. According to his brother-in-law Charlie, he's a crap artist, obsessed with his own bizarre theories and ideas, which he fanatically records in his many notebooks. He is so grossly unequipped for real life that his sister and brother-in-law feel compelled to rescue him from it. But while Fay and Charlie Hume put on a happy face for the world, they prove to be just as sealed off from reality, in thrall to obsessions that are slightly more acceptable than Jack's but a great deal uglier. Their constant fighting and betrayals threaten their own marriage and the relationships of everyone around them. When they bring Jack into their home, he finds himself in the middle of a maelstrom of suburban angst from which he might not be able to escape.

Confessions of a Crap Artist is one of Philip K. Dick's most accomplished novels, and the only non–science fiction novel published in his lifetime.
About the Author
Over a writing career that spanned three decades, PHILIP K. DICK (1928–1982) published 36 science fiction novels and 121 short stories in which he explored the essence of what makes man human and the dangers of centralized power. Toward the end of his life, his work turned to deeply personal, metaphysical questions concerning the nature of God. Eleven novels and short stories have been adapted to film, notably Blade Runner (based on Do Androids Dream of Electric Sheep?), Total Recall,Minority Report, and A Scanner Darkly. The recipient of critical acclaim and numerous awards throughout his career, Dick was inducted into the Science Fiction Hall of Fame in 2005, and in 2007 the Library of America published a selection of his novels in three volumes. His work has been translated into more than twenty-five languages.