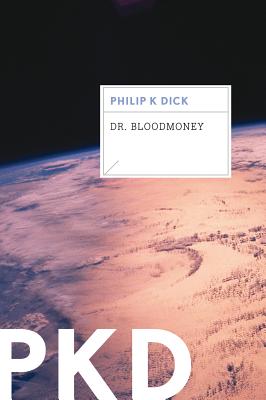 Dr. Bloodmoney (Paperback)
Mariner Books, 9780547572529, 272pp.
Publication Date: October 23, 2012
Other Editions of This Title:
Pre-Recorded Audio Player (5/1/2009)
Audio Cassette (5/1/2008)
* Individual store prices may vary.
Description
"A masterpiece."—Roberto Bolaño

What happens after the bombs drop? This is the troubling question Philip K. Dick addresses with Dr. Bloodmoney, or How We Got Along After the Bomb. It is the story of a world reeling from the effects of nuclear annihilation and fallout, a world where mutated humans and animals are the norm, and the scattered survivors take comfort from a disc jockey endlessly circling the globe in a broken-down satellite. And hidden amongst the survivors is Dr. Bloodmoney himself, the man responsible for it all. This bizarre cast of characters cajole, seduce, and backstab in their attempts to get ahead in what is left of the world, consequences and casualties be damned. A sort of companion to Dr. Strangelove, an unofficial and unhinged sequel, Dick's novel is just as full of dark comedy and just as chilling.

About the Author
Over a writing career that spanned three decades, PHILIP K. DICK (1928–1982) published 36 science fiction novels and 121 short stories in which he explored the essence of what makes man human and the dangers of centralized power. Toward the end of his life, his work turned to deeply personal, metaphysical questions concerning the nature of God. Eleven novels and short stories have been adapted to film, notably Blade Runner (based on Do Androids Dream of Electric Sheep?), Total Recall,Minority Report, and A Scanner Darkly. The recipient of critical acclaim and numerous awards throughout his career, Dick was inducted into the Science Fiction Hall of Fame in 2005, and in 2007 the Library of America published a selection of his novels in three volumes. His work has been translated into more than twenty-five languages.