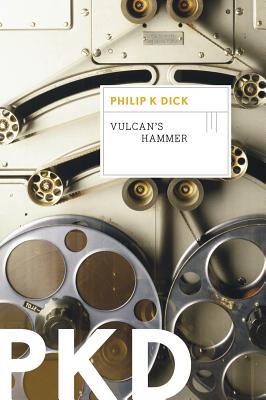 Vulcan's Hammer (Paperback)
Mariner Books, 9780547572635, 176pp.
Publication Date: October 23, 2012
Other Editions of This Title:
MP3 CD (11/20/2012)
MP3 CD (8/18/2015)
Compact Disc (11/20/2012)
Compact Disc (11/20/2012)
MP3 CD (11/20/2012)
* Individual store prices may vary.
Description
After the twentieth century's devastating series of wars, the world's governments banded together into one globe-spanning entity, committed to peace at all costs. Ensuring that peace is the Vulcan supercomputer, responsible for all major decisions. But some people don't like being taken out of the equation. And others resent the idea that the Vulcan is taking the place of God. As the world grows ever closer to all-out war, one functionary frantically tries to prevent it. But the Vulcan computer has its own plans, plans that might not include humanity at all.
About the Author
Over a writing career that spanned three decades, PHILIP K. DICK (1928–1982) published 36 science fiction novels and 121 short stories in which he explored the essence of what makes man human and the dangers of centralized power. Toward the end of his life, his work turned to deeply personal, metaphysical questions concerning the nature of God. Eleven novels and short stories have been adapted to film, notably Blade Runner (based on Do Androids Dream of Electric Sheep?), Total Recall,Minority Report, and A Scanner Darkly. The recipient of critical acclaim and numerous awards throughout his career, Dick was inducted into the Science Fiction Hall of Fame in 2005, and in 2007 the Library of America published a selection of his novels in three volumes. His work has been translated into more than twenty-five languages.