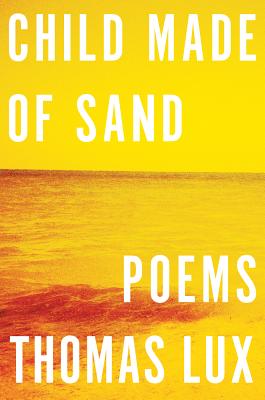 Child Made of Sand (Hardcover)
Poems
Houghton Mifflin Harcourt, 9780547580982, 80pp.
Publication Date: November 27, 2012
* Individual store prices may vary.
Description
Reader's familiar with Thomas Lux's quick-witted images ("Language without simile is like a lung/ without air") and his rambunctious, Cirque-Du-Soleil-like imagination ("The Under-Appreciated Pontooniers") will find in his new collection, Child Made of Sand, not only the signature funny, provocative, and poignant super-surrealism that has made him, along with Charles Simic, James Tate, and Dean Young, one of America's most inventive and humane poets, but they will also find in a surprising series of homages, elegies, rants, and autobiographical poems a new register of language in which time and mortality echo and reverberate in quieter notes. In "West Shining Tree," we can hear this shift in register when he asks: "I'll head dead West and ask of all I see:/ Which is the way, the long or the short way,/ to the West Shining Tree?"
About the Author
THOMAS LUX holds the Bourne Chair in Poetry and is the director of the McEver Visiting Writers Program at Georgia Institute of Technology. He has been awarded three NEA grants and the Kingsley Tufts Award and is a former Guggenheim Fellow. He lives in Atlanta.