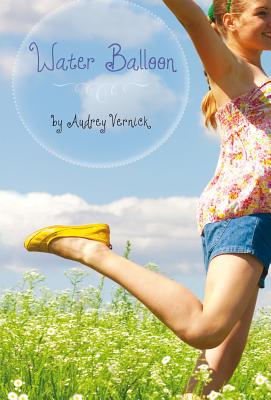 Water Balloon (Hardcover)
Clarion Books, 9780547595542, 312pp.
Publication Date: September 6, 2011
* Individual store prices may vary.
or
Not Currently Available for Direct Purchase
Description
Marley's life is as precarious as an overfull water balloon--one false move and everything will burst. Her best friends are pulling away from her, and her parents, newly separated, have decided she should spend the summer with her dad in his new house, with a job she didn't ask for and certainly doesn't want. On the upside is a cute boy who loves dogs as much as Marley does . . . but young love has lots of opportunity for humiliation and misinterpreted signals. Luckily Marley is a girl who trusts her instincts and knows the truth when she sees it, making her an immensely appealing character and her story funny, heartfelt, and emotionally true.
Praise For Water Balloon…
"Kids struggling with the challenges of identifying what changes are necessary and paying the price for those thrust upon them will be glad to see an author who gets it." —Bulletin, starred review   "An achingly honest story about love, family, friends, and non-friends. (Spoiler alert: There's also an adorable boy with sky blue eyes . . . )"—Lauren Myracle, New York Times best-selling author of ttyl and Shine
"Vernick's writing is beautiful, her characters well-rounded and believable, and the coming of age situations and emotions are spot on."—Kathryn Erskine, author of the National Book Award winner Mockingbird   "Tender and true, anchored by heartbreak and buoyed by love, Water Balloon is a sweet summertime celebration of the unforgettable moments that change everything. "—Cynthia Leitich Smith, New York Times bestselling-author of Tantalize, Eternal, and Blessed   "A funny, poignant, beautifully written story about family, first love, and the joy and pain of girls' friendships, reminiscent of Lynne Rae Perkins' All Alone in the Universe. I was really caught up in the world Vernick created; in Marley's own words, 'it is amazingly, fantastically real.' I thoroughly enjoyed reading it!"—Joanne Rocklin, author of One Day and One Amazing Morning on Orange Street   "Tweens will relate to this heartfelt story of a girl who is struggling to navigate the many changes in her life that seem to greet her at every turn."—Lisa Schroeder, author of It's Raining Cupcakes   "Marley Baird is a lovely protagonist with an engaging voice, and readers will wish they could be her best friend and help her cope with all of life's uncertainty, aggravation, and heartache.  They will recognize their own struggles in Marley's and cheer her on as she finds her way."—Gina Willner-Pardo, author of  The Hard Kind of Promise   "Water Balloon is breathtakingly luminous. From the start, readers will root for Marley, an unforgettable and authentic heroine; we *know* this girl, our heart breaks with hers, we laugh with her, and we want to be her friend for life. Vernick's lyrical and astonishingly perceptive prose tells this captivating story of friendship, love, and resilience with honesty, grace, and power. This book is the real thing—I want to hug it daily!"—Olugbemisola Rhuday-Perkovich, author of 8th Grade Superzero   "Vernick makes a very auspicious fiction debut here with her breezy, briskly paced tale, well-portrayed characters, authentic relationships and keen ear for realistic dialogue. . . . preteen female readers will eat this up and learn a wise and wistful thing or two about friendships, including when and how to walk away and start new ones. . . . a harbinger of more good novels to come from this author." —Kirkus Reviews
"Put this book on your "must-have" list. It won't stay on the shelves long."—School Library Journal, starred review
"Vernick conveys Marley's uncertain navigation of new experiences and conflicting emotions with sincerity and keen perception."—Publishers Weekly
Advertisement