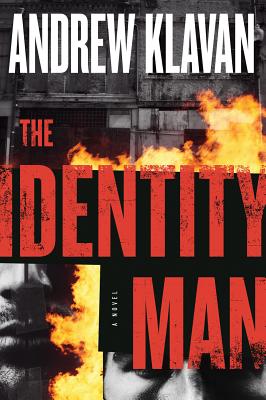 The Identity Man
Paperback

* Individual store prices may vary.
Other Editions of This Title:
Compact Disc (1/1/2011)
Compact Disc (11/1/2010)
Description
"A compelling moral fable in the shape of a gritty, twist-filled thriller."—
Wall Street Journal
John Shannon is a petty thief on the run. A three-time loser framed for murder, he knows that he's facing life in prison—or death by lethal injection. Then, a bizarre text message draws him to a meeting in the dark of night. A foreigner who calls himself the Identity Man offers Shannon an incredible chance to start again: a new face, a new home, a new beginning. In a ruined city trying to rebuild, he gets work as a carpenter, and falls in love. It seems too good to be true—and it is. It turns out this city is crawling with crooked politicians, gangsters, and dirty cops—all of whom seem to want Shannon dead.
Moving through the shambles of a town, he's got to ferret out the secret of his new life—and fast—if he wants to be left with any life at all.

"A gripping thriller."—Entertainment Weekly

"A work of intense realism pervaded by sorrow, mercy, hope—and ultimately, transcendence."—Washington Times

Praise For The Identity Man…
"Edgar-winner Klavan's compelling thriller focuses on smalltime criminal John Shannon, who commits petty crimes, usually burglary, out of boredom as much as any need for financial gain. When a job spins out of control and a man gets killed, Shannon goes on the run. After receiving an enigmatic text message, Shannon is captured and taken to a laboratory where he's given a new face, a new name, and a new life, courtesy of the mysterious "identity man." Shannon moves to an unnamed city that resembles New Orleans, where he finds work as a carpenter. In a parallel plot, Lt. Brick Ramsey, a good cop gone bad, finds himself drawn deep into a local political struggle with fatal consequences. How Klavan (Empire of Lies) merges the two plots and saves Shannon may confound some readers, but the inexorable pace and superior quality of the writing lift the story onto a level that feels almost mythic." --Publishers Weekly, starred review
John Shannon is a petty crook on the run from a possible death sentence. Then he's rescued by an anonymous benefactor and transported to a new life in a nameless city, one coping with the Katrina-like aftereffects of flood and fire, lawlessness and corruption.
Shannon assumes the agent-of-change has offered no-strings help because Shannon stopped his own partner-in-crime from raping an innocent person during a high-profile burglary. Arrested, the partner revenged himself by accusing Shannon of a multiple murder. Thus, when Shannon receives a text message—"You've made a friend. I can help you."—while eluding capture, he doesn't hesitate. Drugged and confused, Shannon undergoes plastic surgery and is given a new identity. He finds work as a carpenter in the ravaged city, and even finds an opportunity to employ his artistic talent for wood carving. Too late he discovers that he is an unwitting tool in a shadowy attempt to dismantle a criminal enterprise under the control of the city's popular mayor and overseen by a corrupt police lieutenant. As the sting collapses, Shannon finds himself too involved in the life of a young war widow and her family to simply run. He resolves to save them, but Shannon still must cope with the machinations of the Feds' attempt to undermine the corrupt administration. Shannon becomes a likable hero as the story unfolds, and the villains are nicely drawn, particularly Lt. Brick Ramsey. The author also handles the difficult subject of racial tension deftly.
Twice winner of the Edgar Award from the Mystery Writers of America, Klavan hits his target once again with this crime caper.--Kirkus Reviews

Mariner Books, 9780547597195, 288pp.
Publication Date: November 8, 2011
About the Author
ANDREW KLAVAN is the author of the best-selling novels True Crime, filmed by Clint Eastwood, and Don't Say a Word, a film starring Michael Douglas. His work has been nominated for the Edgar Award five times and has won twice. He is a contributing editor at City Journal and his articles have appeared, among other places, in the Wall Street Journal, the New York Times, and the Los Angeles Times. He lives in Southern California with his wife Ellen. They have a daughter, Faith, and a son, Spencer.