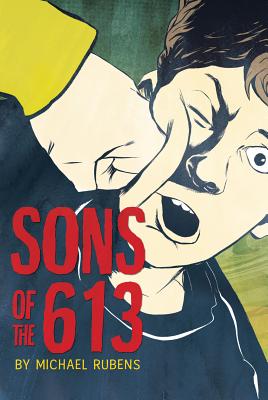 Sons of the 613 (Hardcover)
Clarion Books, 9780547612164, 305pp.
Publication Date: September 11, 2012
Description
Isaac's parents have abandoned him for a trip to Italy in the final days before his bar mitzvah. And even worse, his hotheaded older brother, Josh, has been left in charge. An undefeated wrestler, MMA fighter, and bar brawler, Josh claims to be a "Son of the 613"--a man obedient to the six hundred and thirteen commandments in the Tanakh--and he has the tattoo to prove it. When Josh declares that there is more to becoming a man than memorization, the mad "quest" begins for Isaac. From jumping off cliffs and riding motorcycles, to standing-up to school bullies and surviving the potentially fatal Final Challenge, Josh puts Isaac through a punishing gauntlet that only an older brother could dream up. But when Isaac begins to fall for Josh's girlfriend, Leslie, the challenges escalate from bad to worse in this uproarious coming-of-age comedy.
Praise For Sons of the 613…
"This is a book every bar-mitzvah boy will want to steal . . . Everyone should read it the moment he becomes a man."
—Kirkus, starred review

"Rubens creates a funny, frank portrayal of adolescent humiliation and the trouble with older brothers."
—Publishers Weekly

"Rubens neatly gets inside Isaac's head, and although there's something to offend almost everyone here, there's also plenty to think—and laugh—about as well."
—Booklist
Advertisement