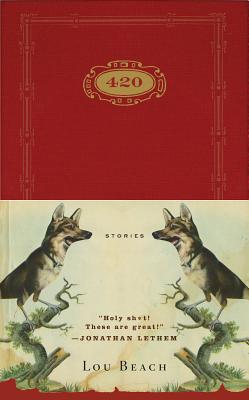 420 Characters (Hardcover)
Houghton Mifflin Harcourt, 9780547617930, 176pp.
Publication Date: December 6, 2011
* Individual store prices may vary.
December 2011 Indie Next List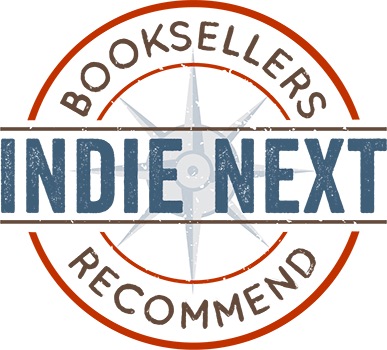 "Edgy and funny, smart, dark and thought-provoking. Beach's short-short stories reveal worlds of meaning in single paragraphs. While perhaps not for everyone, they are definitely an entertaining read and are accompanied by collages by the author."
— Carol Schneck, Schuler Books & Music, Okemos, MI
View the List
Description
Within this collection of miniature stories, entire worlds take shape—some like our own, some hallucinatory fairylands--populated by heartsick cowboys, random criminals, lovers and drifters. In a dazzling narrative constellation, Beach's characters contend with the strange and terrible and beautiful in life, and no outcome is certain. Begun as a series of Facebook status updates, 420 Characters marks a new turn in an acclaimed artist and illustrator's career, and features original collages by the author.

About the Author
Lou Beach's illustrations have appeared in Wired, The New Yorker, Harper's, The Los Angeles Times, and many others. He has designed album covers for Weather Report, The Neville Brothers, Blink 182, and many others. This is his first book of prose.
Praise For 420 Characters…
"They are minimalist in word count only, since Beach's imagination ranges as widely as his protagonists….Just because a story is short, even really, really short, doesn't mean it can't contain multitudes…the cumulative effect is one of gravity, humor and conviction….some of the experiments produce surprising and beautiful results."
—New York Times Book Review
"A dreamy collection of mini stories and illustrations..."
—New York Magazine
"Marvels of economy."
—New York Times T Magazine
"Beach has managed to pack each tiny tale with vivid descriptions and narratives that are at once funny, sad, and bracing."
—Studio 360
"Beach has conjured self-contained, snow-globe-like worlds that are, like the dog curled up by the staircase, perfect."
—Elle
"These thought-provoking vignettes from illustrator Lou Beach are funny, poetic, touching, sexy, twisted—scene-and-character sketches replete with bumpkins, criminals, angry teens, truckers, boozers, bimbos, animals, and sentient objects. Best savored one or two a day."
—Mother Jones
"[Beach's] ability to capture complex scenes in just a few strokes makes his first book of fiction a keeper . . . Every story here is sharpened to a point."
—The Observer's Very Short List
"It's rare to find a book as seamless and fascinating as Lou Beach's 420 Characters."
—Baltimore Citypaper
"From the great collagist and graphic designer Lou Beach comes a mischievous montage of a different sort: a tiny book filled with tiny stories . . . tragic, absurd, and sweet by turns, each snip of a story is a gem, able to hold its own against more standard-length fare."
—Flavorwire  (A Must-Read Pick for December)
"Bizarre and awesome."
—Bookslut
"This charming stocking stuffer proves just how much  "Beach injects these tidy depictions with...boundless, michievous imagination... Unforced, thoughtful, occasionally profound...sly, surprising, playful, puzzling--and great fun."
—Publishers Weekly
"Eclectic, vivid moments in time, delivered in the exacting limits of social media...bold, impulsive flash fiction... These moments are...theatrical, instantly recognizable and slide off the tongue with the cacophony of a Tom Waits riff. An adroit experiment that marries linguistic restraint to literary cool."
—Kirkus Reviews
"Sharp and driven by a droll wit...endearing and estranging...a sharp and wonderfully funny debut...these stories add up to something wonderful."
—Library Journal
"Renowned for his intricate collages, a suite of which are reproduced here in full color, Beach brings his great gift for unexpected juxtapositions to his brief yet richly evocative and crisply visualized tales. Linked by reappearing characters, these microdramas of malaise and desire have an outlaw element, wry humor, frissons of creepiness, and bursts of beauty. Drifting in time, Beach's potent little stories tell of love and family gone horribly wrong, drunkenness and desperation, dreams and wonder . . . Beach's concentrated improvisations are emotive, disarming, and resplendent."
—Booklist
"Holy shit! Those are great! ... May they last a thousand years and be chiseled in stone."
—Jonathan Lethem
"Lou Beach uses words with no sympathy for the reader. He beats us senseless with his brilliance."
—Terry Gilliam
"[Beach] understands narrative in a deep way."
—J. Robert Lennon
"Lou Beach is full of wit, mirth and intelligence."
—Gary Panter, Emmy Award-winning author of Jimbo in Purgatory
"In only a few sentences, he remarkably manages to evoke character, milieu and mood."
—Joe Frank, Peabody Award-winning radio personality
or
Not Currently Available for Direct Purchase