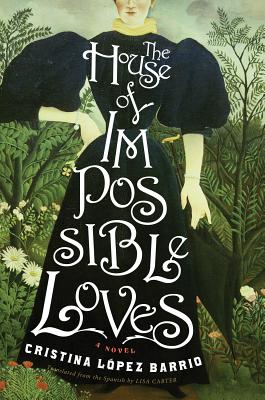 The House of Impossible Loves (Hardcover)
Houghton Mifflin, 9780547661193, 319pp.
Publication Date: June 4, 2013
* Individual store prices may vary.
or
Not Currently Available for Direct Purchase
Description
An "exuberant" (El Mundo) debut novel of a family bound by searing passions, an earthy magic, and a very unusual curse The Laguna women suffer from an odd affliction: each generation is condemned to tragic love affairs and to give birth only to girls who are unable to escape the cruel fate of their mothers. One fateful hunting season in their small Castilian town, a young landowner arrives and begins a passionate affair with Clara Laguna, the latest in the family line, daughter of a one-eyed woman known as "the Laguna witch." He leaves her pregnant with yet another daughter, but the seeds of change are sown. Eventually the long-awaited son--Santiago, the great-great grandson of Clara--is born. A window of hope is opened, but is the curse truly over? Introducing a cast of memorable, eccentric characters from a bearded, mute female cook to the local do-gooding priest and the indelible Laguna women themselves, The House of Impossible Loves is a feat of imaginative storytelling that marks the arrival of a talented new novelist.
About the Author
Her debut novel for adults, The House of the Impossible Loves, was a bestseller in Spain and has been published in nearly a dozen countries.
Praise For The House of Impossible Loves…
"Imbued with magical realism, Barrio's tale of lost loves sparkles. A gorgeously spun and deftly told tale." - Kirkus
"Barrio's story combines the timeless quality of a fable with the fully imagined emotional force of a modern novel. [Her characters]...bring to the novel the embroidered richness of a family saga told and retold across generations." -
Publisher's Weekly
"Carter's translation of this whimsical novel offers a vivid and sultry language that perfectly reflects the Laguna family and their fantastical world
. With self-healing wounds and pet cockroaches,
this tale has it all
. And while that can prove problematic, there's no doubt that
Barrio is a wonderfully gifted storyteller."
-
Booklist
Advertisement