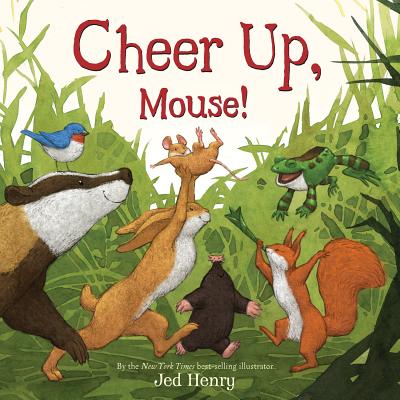 Cheer Up, Mouse! (Hardcover)
Houghton Mifflin, 9780547681078, 32pp.
Publication Date: January 15, 2013
Description
Mouse feels lower than low. His forest friends, including Badger, Hedgehog, Rabbit, and Mole all knock themselves out trying to cheer up the little guy, to no avail. In the end, all Mouse really needs is a hug Jed Henry's wonderful illustrations, in watercolor pastels and colored pencils, beautifully complement the spare text. Readers will love seeing all the exuberant animal antics in trees, ponds, and even underground tunnels as they try to distract their gloomy friend. A charming antidote for the blues.
Advertisement