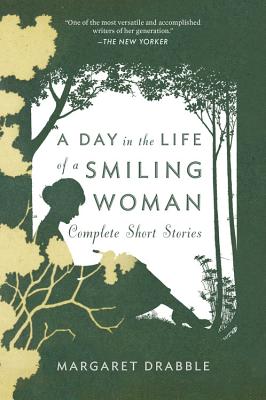 A Day in the Life of a Smiling Woman (Paperback)
Complete Short Stories
Mariner Books, 9780547737355, 256pp.
Publication Date: March 27, 2012
Other Editions of This Title:
Hardcover (6/1/2011)
* Individual store prices may vary.
Description
Margaret Drabble's novels have illuminated the past fifty years, especially the changing lives of women, like no others. Yet her short fiction has its own unique brilliance. Her penetrating evocations of character and place, her wide-ranging curiosity, her sense of irony—all are on display here, in stories that explore marriage, female friendships, the English tourist abroad, love affairs with houses, peace demonstrations, gin and tonics, cultural TV programs, in stories that are perceptive, sharp, and funny. With an introduction by the Spanish academic José Fernández that places the stories in the context of her life and her novels, this collection is a wonderful recapitulation of a masterly career.
About the Author
MARGARET DRABBLE is the author of The Sea Lady, The Seven Sisters, The Peppered Moth, and The Needle's Eye, among other novels. For her contributions to contemporary English literature, she was made a Dame of the British Empire in 2008.
Praise For A Day in the Life of a Smiling Woman: Complete Short Stories…
"Perfectly turned works ... A grand feat, and something to smile about."
—Elissa Schappell, Vanity Fair
"[These] glimmer with the irony, lyricism, moral vision, and amplitude we associate with Drabble's novels."
—New York Times Book Review
"Woman in her essence: complicated, contradictory, and courageous ... Magic that will stay with us."
—San Francisco Chronicle
"Show[s] a mastery of the [short-story] form ... Brilliantly dramatic ... Prick these moody and introspective characters, and they do bleed."
—All Things Considered
"Fascinating companions to ... Drabble's larger canon ... [They] are so well-crafted, so illustrative of Drabble's keen eye and literary talent, that their excellence is what shines through, and rightfully so."
—Portland Oregonian
"Landmark. A Day in the Life of a Smiling Woman documents the changing lives of women."
—Vogue
"A fastidious chronicler of the vagaries of women's lives in England since the early nineteen-sixties ... Drabble is one of the most versatile and accomplished writers of her generation ... A sympathetic clear-mindedness characterizes Drabble's short fiction."
—Joyce Carol Oates, The New Yorker
"These stories reveal a great deal about a writer best known for her novels ... We see Drabble honing her powerful eye for details and their meanings."
—Los Angeles Times
"Even those who have never dabbled in Drabble will enjoy this ... With her snappy pacing and signature sense of irony, Drabble gives us a sense of the various feminist growing pains progressive women have experienced over the past 50 years, and articulates some of the frustrations and triumphs we're still experiencing today."
—Bust
"[Drabble's] X-ray view into the female psyche is no less powerful than in her longer works. Within these compact narratives lie complex character studies that explore both what it means to be British and to be a woman in the twentieth century."
—Barnes & Noble Review
"Drabble's stories are distinguished by skillful plotting, engaging wit, supple prose and deft renderings of her characters' preoccupations and inner lives."
—Washington Independent Review of Books
"Drabble's trademark is this precise examination of intimate worlds in poetic and contemplative style . . . [A Day in the Life of a Smiling Woman] offers the opportunity to chart the progress of one of modern literature's most significant writers."
—PopMatters
"Drabble, a writer of acid wit, keen plots, and psychological acuity . . . uses the [short] form with distinct poise and power. Electrifyingly precise and darkly funny . . . Stories as piercing as they are dazzling."
—Booklist (starred)
"This collection from one of the United Kingdom's finest contemporary fiction writers reflects both the development of Dame Drabble's work as well as the decades in which societal expectations for women— and women's expectations of themselves— were rapidly shifting . . . Readers will enjoy following the leitmotifs of Drabble's worlds while also recognizing the evolution of her craft and the choices of her heroines."
—Publishers Weekly (starred)
"Drabble's fans will savor these bite-sized examples of her humane intelligence."
—Kirkus
"These sharp and poignant stories will have broad appeal but will be especially nostalgic for readers who came of age in the heady dawn of feminism and who cut their literary teeth on the likes of Doris Lessing, Margaret Atwood, and Drabble herself."
—Library Journal