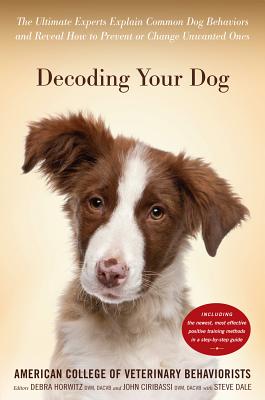 Decoding Your Dog (Hardcover)
The Ultimate Experts Explain Common Dog Behaviors and Reveal How to Prevent or Change Unwanted Ones
Houghton Mifflin Harcourt, 9780547738918, 384pp.
Publication Date: January 7, 2014
Other Editions of This Title:
Paperback (1/6/2015)
* Individual store prices may vary.
January 2014 Indie Next List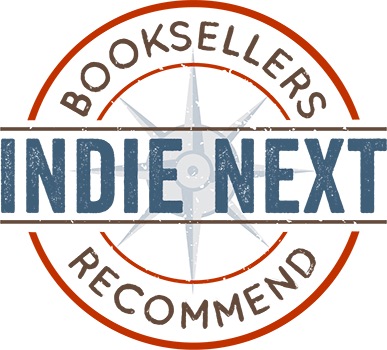 "Recent discoveries in the science of dog behavior merge with practical training approaches in this simple, direct guide for owners and caretakers at all levels of experience. In easy-to-read chapters, a variety of experts explain why our canine companions do what they do, so we can use this knowledge to create relationships with our pets that are more authentic and less problematic, and that can, ultimately, save the lives of many dogs."
— Stacie M. Williams, Boswell Book Company, Milwaukee, WI
View the List
Description
More than ninety percent of dog owners consider their pets to be members of their family. But often, despite our best intentions, we are letting our dogs down by not giving them the guidance and direction they need. Unwanted behavior is the number-one reason dogs are relinquished to shelters and rescue groups.

The key to training dogs effectively is first to understand why our dogs do what they do. And no one can address this more authoritatively than the diplomates of the American College of Veterinary Behavior, whose work, the culmination of years of rigorous training, takes them deep into the minds of dogs in an effort to decode how they think, how they communicate, and how they learn.

In Decoding Your Dog, these experts analyze problem behaviors, decipher the latest studies, and correct common misconceptions and outmoded theories. The book includes:

• Effective, veterinary-approved positive training methods
• Expert advice on socialization, housetraining, diet, and exercise
• Remedies for behavior problems such as OCD and aggression

With Decoding Your Dog the experts' experts deliver a must-have dog behavior guide that ultimately challenge the way we think about our dogs.
Praise For Decoding Your Dog: The Ultimate Experts Explain Common Dog Behaviors and Reveal How to Prevent or Change Unwanted Ones…
"Kudos to the Veterinary Behaviorists! Decoding Your Dog is a welcome addition to the voices supporting science-based and benevolent dog training. Read this book and your dog will thank you for it!" -- Patricia B McConnell, PhD, CAAB, author of The Other End of the Leash: Why We Do What We Do Around Dogs"Behavioral problems often risk damaging the canine-human bond. Veterinary behaviorists are uniquely qualified to consider potential medical explanations while also understanding how to appropriately treat a wide array of behavior problems. This wonderful, practical book can help dog owners to insure that their relationship lasts a lifetime. Highly recommended for anyone who loves a dog." -- Dr. Doug Aspros, 2013 president of the American Veterinary Medical Association"The very best information to help your best friend from top veterinary behavioral experts. A must buy for the caring dog owner. Two paws up!" -- Dr. Nicholas H. Dodman, Director of the Animal Behavior Clinic at Tufts Cummings School of Veterinary Medicine and author of The Well-Adjusted Dog"What makes your dog tick? Do you wish he could talk? You don't have to! "Decoding Your Dog" is all you need speak the language, thanks to a Dream Team of top veterinary behaviorists. This is one book every dog-lover needs to have, for better-behaved companion who's as tuned in to you as you can be to him." -- Dr. Marty Becker, veterinary contributor for Good Morning America and The Dr. Oz Show and author of Your Dog: The Owner's Manual and Your Cat: The Owner's Manual "Well edited...Decoding Your Dog is an important addition to the canine canon, one that will go a long way toward increasing your understanding of your best friend."--The Bark
"The American College of Veterinary Behaviorists is an organization of veterinarians with advanced training and experience in the field of applied animal behavior. More than 90 percent of pet owners feel
that their dog is part of the family so the need for good communication between dog and owner becomes obvious if that familial relationship is to be positive for both species. Behavior problems in pets can erode that relationship, and without successful training or treatment, the result may be the loss of the dog to a shelter or to euthanasia. In 14 chapters, veterinary behaviorists walk dog owners through the stages of dog ownership. A basic chapter on learning to speak "dog" starts us off, followed by essays on choosing a dog, house training, behavior training, and training tools. Chapters on common issues, such as separation anxiety, aggression, sound phobias, and compulsive behaviors, teach how to retrain the dog, and a final chapter on the aging canine rounds out the book. Boxes defining terms used in the chapter or containing in-depth coverage of a behavior fill many sections, and each chapter ends with a "What Did We Say?" summary. Libraries and dog owners may have found the holy grail with this title."--Booklist, STARRED review
or
Not Currently Available for Direct Purchase