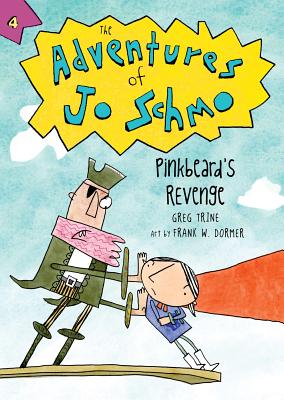 Pinkbeard's Revenge (Adventures of Jo Schmo #4) (Hardcover)
Houghton Mifflin, 9780547807973, 118pp.
Publication Date: December 3, 2013
* Individual store prices may vary.
Description
Fourth grade superhero Jo Schmo and her doggy sidekick Raymond are having a pretty rotten day--they just don't know it yet. Danger is lurking all over the place: Dr. Dastardly and Numb Skull are planning a jail break, and they want to get revenge on Jo Schmo. Then a group of time-traveling pirates shows up in San Francisco and winds up on the wrong end of Jo Schmo's famous fighting move, the Tasmanian Chop. So Pinkbeard the pirate joins forces with the dastardly doctor to concoct the evilest revenge plot ever. Watch out, Jo Schmo And your little dog, too.