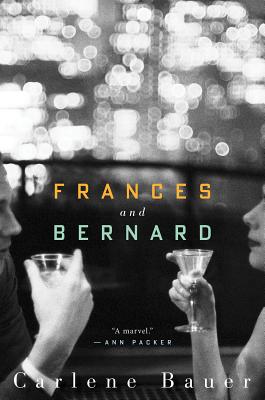 Frances and Bernard (Hardcover)
Houghton Mifflin, 9780547858241, 195pp.
Publication Date: February 5, 2013
* Individual store prices may vary.
March 2013 Indie Next List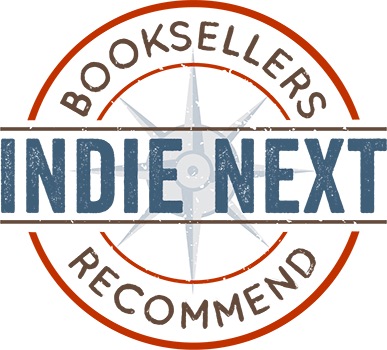 "The main characters in this lovely gem of a novel are loosely based on Flannery O'Connor and Robert Lowell. The story is told entirely in the form of letters -- not an easy feat, but Bauer makes it work beautifully. Frances and Bernard meet in the late 1950s at a writer's colony, and though they don't immediately click, Bernard sends Frances a letter that begins an intense philosophical, spiritual, and physical relationship. A true treat for readers!"
— Cody Morrison, Square Books, Oxford, MS
View the List
Description
"A novel of stunning subtlety, grace, and depth . . . compos ed in] dueling letters of breathtaking wit, seduction, and heartbreak." --Booklist, starred review A letter can spark a friendship.
A friendship can change your life. In the summer of 1957, Frances and Bernard meet at an artists' colony. She finds him faintly ridiculous, but talented. He sees her as aloof, but intriguing. Afterward, he writes her a letter. Soon they are immersed in the kind of fast, deep friendship that can take over--and change the course of--our lives. From points afar, they find their way to New York and, for a few whirling years, each other. The city is a wonderland for young people with dreams: cramped West Village kitchens, rowdy cocktail parties stocked with the sharp-witted and glamorous, taxis that can take you anywhere at all, long talks along the Hudson River as the lights of the Empire State Building blink on above. Inspired by the lives of Flannery O'Connor and Robert Lowell, Frances and Bernard imagines, through new characters with charms entirely their own, what else might have happened. It explores the limits of faith, passion, sanity, what it means to be a true friend, and the nature of acceptable sacrifice. In the grandness of the fall, can we love another person so completely that we lose ourselves? How much should we give up for those we love? How do we honor the gifts our loved ones bring and still keep true to our dreams? In witness to all the wonder of kindred spirits and bittersweet romance, Frances and Bernard is a tribute to the power of friendship and the people who help us discover who we are.
Praise For Frances and Bernard…
"There are so many reasons to love this perfect novel, not least because before our eyes Bauer quietly reveals the lovers to each other, and to themselves, while she explores all of the important problems of faith, work, art, marriage, passion, and how best to lead the life that you think you're meant to live. Frances and Bernard is smart and clear and deep and beautiful. I worship it."
—Jane Hamilton, author of Disobedience, A Map of the World, and The Book of Ruth
"Short but
satisfying...well written, engrossing
, and succeeds in making Frances and Bernard's shared interest in religion believable and their relationship funny, sweet, and sad.
A lovely surprise
."
—
Publishers Weekly
(starred review)
 "[A] debut novel of stunning subtlety, grace, and depth...Bauer's use of the epistolary form is masterful as she forges a passionately spiritual, creative, and romantic dialogue between characters based on two literary giants famous for their brilliant letters, Flannery O'Connor and Robert Lowell. Though she changes the particulars of O'Connor's life, Bauer retains the great writer's rigor, humor, faith, penetrating insights, and wisdom. In Bernard, she embraces Lowell's protean powers, tempestuousness, and manic depression. They begin as friends sharing their thoughts and feelings about the church and writing and gradually, cautiously on Frances' part, venture into love. Frances can be lacerating; Bernard is extravagant...Bauer is phenomenally fluent in the voices and sensibilities she so intently emulates, composing dueling letters of breathtaking wit, seduction, and heartbreak...Bauer's piercing novel is dynamic in structure, dramatic in emotion and event, and fierce in its inquiry into religion, love, and art."
—Booklist (starred review)
"A series of erudite letters, some of which are exchanged between the two rich and somewhat eccentric protagonists, and some are written by these characters to others. This remarkable method of storytelling provides snapshots of the events that shape the story."
—Library Journal
"I'll never stop raving about FRANCES AND BERNARD.  I loved, admired and devoured it; didn't want it to end.  What is better than a good novel in letters? A great one.  Carlene Bauer has written a book that is dear, brilliant, and unforgettable."
—Elinor Lipman  

"I have rarely encountered historical fiction that seems to spring so authentically from the period in which it's set. The two correspondents in Carlene Bauer's book, along with their families and friends, come wittily alive in the letters they exchange, and those letters end up accumulating a terrific narrative and emotional force. Bauer recaptures a time in which people took one another more seriously, an era when they still inclined toward epistolary explorations instead of self-promoting tweets. Frances and Bernard is one of the best first novels I've read in years."
—Thomas Mallon, author of Watergate and Henry and Clara
"Dazzling and gorgeously written, Frances and Bernard features a pair of brilliant, complicated writers who present themselves to each other in letters that form the most exciting epistolary novel in recent memory. A slim book, it still seems to say all of the important things about friendship, faith, love, the literary life, and especially the costs of living as an artist while still inhabiting the real world. It's a marvel."
—Ann Packer, author of The Dive from Clausen's Pier and Songs Without Words
"A wholly original, very moving novel about how sometimes the deepest relationships in our lives are also the most impossible. The letters between Frances and Bernard—which begin as witty, sometimes wary, and full of unusual confidences about love and spiritual matters—explode with passion on the page. My eyes filled with tears. It is wonderful to read something so rare and true. What a rich writer and two unforgettable lovers! I was sorry to reach its end."
—Stephanie Cowell, author of Claude and Camille: A Novel of Monet and The Physician of London
"I had ten pages left as the bus pulled into my home station, and I wanted to murder the driver for rousting me from my seat. Instead of heading home, I stood in the parking lot and finished the book right then and there. I did not merely love Frances and Bernard; I worried myself sick over them. And the prose! So delectable you could eat it for dessert."
—Monica Wood, author of When We Were the Kennedys and Any Bitter Thing
or
Not Currently Available for Direct Purchase