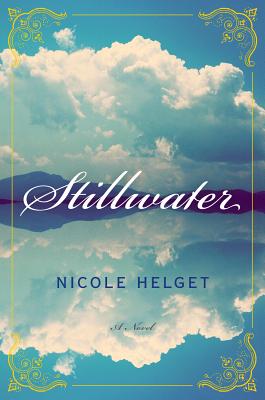 Stillwater (Hardcover)
Houghton Mifflin Harcourt, 9780547898209, 336pp.
Publication Date: February 4, 2014
* Individual store prices may vary.
Description
Clement and Angel are fraternal twins separated at birth; they grow up in the same small, frontier logging town of Stillwater, Minnesota. Clement was left at the orphanage. Angel was adopted by the town's richest couple, but is marked and threatened by her mother's mental illness. They rarely meet, but Clement knows if he is truly in need, Angel will come to save him.
Stillwater, near the Mississippi River and Canada, becomes an important stop on the Underground Railroad. As Clement and Angel grow up and the country marches to war, their lives are changed by many battles for freedom and by losses in the struggle for independence, large and small.
Stillwater reveals the hardscrabble lives of pioneers, nuns, squaws, fur trappers, loggers, runaway slaves and freedmen, outlaws and people of conscience, all seeking a better, freer, more prosperous future. It is a novel about mothers, about siblings, about the ways in which we must take care of one another and let go of one another. And it's brought to us in Nicole Helget's winning, gorgeous prose.
About the Author
Born in 1976, NICOLE LEA HELGET grew up on a farm in southern Minnesota, a childhood and place she drew on in the writing of her memoir, The Summer of Ordinary Ways. She received her BA and an MFA in creative writing from Minnesota State University, Mankato. Based on the novel's first chapter, NPR's Scott Simon awarded The Turtle Catcher the Tamarack Prize from Minnesota Monthly.
Praise For Stillwater…
"Set on the Minnesota frontier, in the river town that eventually became the home of the state prison, this novel focuses on the intertwined lives of various settlers, Native Americans, escaped slaves, and orphans. They include twins Angel and Clement, who are separated by Angel's adoption into a prominent family but connected by a psychic link; Mother St. John and Father Paul, who run an orphanage that also serves as a stop on the Underground Railroad; and trapper and bounty hunter Beaver Jean and his two Native American wives. As the narrative unfolds, we see the evolution of an unsettled territory into statehood, the growth of the timber industry, the uneasy relations with Native Americans, and Minnesota's role in the Civil War. VERDICT The novel often has a gothic feel, with madwomen, poisonings, and dead babies. But there is also an undercurrent of black humor, particularly in the portrayal of Beaver Jean, who is reprehensible but also a delightful comic creation...[Helget's] research has provided copious fascinating detail that she interweaves with her intriguing tale." — Library Journal
"Helget's tale of frontier life in the territory of Minnesota gives stark meaning to the term 'woebegone.'...this novel effectively dramatizes the seismic sociological shifts that shaped the American Midwest." — Kirkus
"Helget's colorful cast struggles against an 'every man for himself' frontier mentality: from a set of orphaned, separated twins named Clement and Angel; to their biological father, a ne'er-do-well fur-trapper named Beaver Jean; to Angel's nervous, abusive adoptive mother in her fine taffeta skirts; to the nuns and priests and native Americans and escaped slaves who fill out the titular town of Stillwater. The question of whether they will—or won't—take the risks to help each other survive gives the story some tension, but Helget's lyricism is what elevates it"
—Publishers Weekly
"Make room, Louise Erdrich, Minnesota has a new resident scribe, and her name is Nicole Helget. Stillwater is that rare historical novel that shines as much light forward as it does back. In prose that shimmers, Helget tells the story of orphans and runaway slaves, do-gooders and do-badders, gentle nuns and randy old coots, each of whom damn near leaps off the page, reminding us of who we are now. Rascally and robust, saucy and sincere and serious as a logjam, Stillwater is celebration of this country's coming of age from a writer staking her claim to greatness."
—Peter Geye, author of Safe from the Sea and The Lighthouse Road

"A wonder of a novel, rich in history, humor and heart, with prose that flows and sparkles like a sunlit river."
—Benjamin Percy, author of Red Moon and The Wilding

"Stillwater is a stunning achievement. Helget brings her keen sense for Southern Gothic to, of all places, the Northwoods of Minnesota. A fascinating story of a frontier logging town, this novel boasts a remarkable assortment of characters—Indians, slaves, trappers, missionaries, mothers and lost children—all caught up in the crosscurrents of American history. A highly touching and believable tale."
—Jonathan Odell, author of The Healing
Coverage from NPR
or
Not Currently Available for Direct Purchase