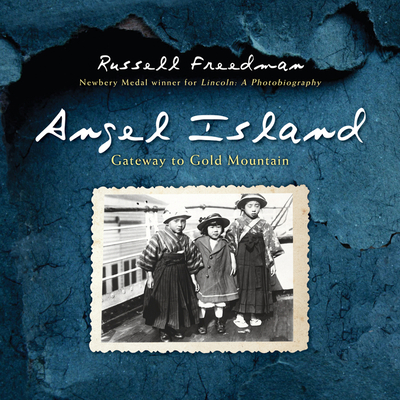 Angel Island: Gateway to Gold Mountain (Hardcover)
Gateway to Gold Mountain
Clarion Books, 9780547903781, 81pp.
Publication Date: January 7, 2014
Description
Angel Island, off the coast of California, was the port of entry for Asian immigrants to the United States between 1892 and 1940. Following the passage of legislation requiring the screening of immigrants, "the other Ellis Island" processed around one million people from Japan, China, and Korea. Drawingfrom memoirs, diaries, letters, and the "wall poems" discovered at the facility long after it closed, the nonfiction master Russell Freedman describes the people who came, and why; the screening process; detention and deportation; changes in immigration policy; and the eventual renaissance of Angel Island as a historic site open to visitors. Includes archival photos, source notes, bibliography, and index.
Advertisement