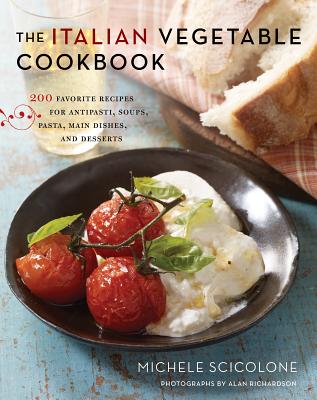 The Italian Vegetable Cookbook: 200 Favorite Recipes for Antipasti, Soups, Pasta, Main Dishes, and Desserts (Hardcover)
200 Favorite Recipes for Antipasti, Soups, Pasta, Main Dishes, and Desserts
Houghton Mifflin, 9780547909165, 326pp.
Publication Date: March 4, 2014
Description
Traditional and contemporary Italian recipes for vegetarian and nearly vegetariandishes from the author of "The Italian Slow Cooker"
Over the ages, resourceful Italian cooks have devised countless ways to prepare vegetables all incredibly flavorful and simple. In this book, Italian cooking authority Michele Scicolone shares recipes that shegathered during years of traveling in Italy. Some, like Green Fettuccine with Spring Vegetable Ragu and Easter Swiss Chard and Cheese Pie, came from talented home cooks. Others, such as Stuffed Cremini Mushrooms, werepassed down throughher family. She encountered still others, including One-Pot Dragged Penne, in restaurants andadapted dishes like Romeo's Stuffed Eggplantfromthe cookbooks she collects. Many recipes display the Italian talent for making much out of little: Acquacotta, Cooked Water, makes a sumptuous soup from bread, tomatoes, and cheese. In keeping with Italian tradition, some dishes contain small amounts of pancetta, anchovies, or chicken broth, but they are optional. Simple desserts Rustic Fruit Focaccia, Plum Crostata finish the collection.
Advertisement