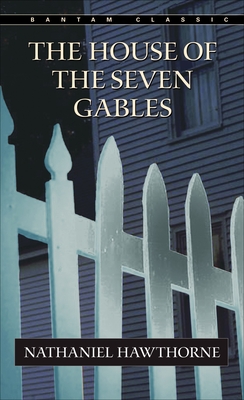 The House of the Seven Gables (Mass Market Paperbound)
Bantam Books, 9780553212709, 245pp.
Publication Date: March 1, 1981
Description
In a sleepy little New England village stands a dark, weather-beaten, many-gabled house. This brooding mansion is haunted by a centuries-old curse that casts the shadow of ancestral sin upon the last four members of the distinctive Pyncheon family. Mysterious deaths threaten the living. Musty documents nestle behind hidden panels carrying the secret of the family's salvation--or its downfall. Hawthorne called The House of the Seven Gables "a Romance," and freely bestowed upon it many fascinating gothic touches. A brilliant intertwining of the popular, the symbolic, and the historical, the novel is a powerful exploration of personal and national guilt, a work that Henry James declared "the closest approach we are likely to have to the Great American Novel.
About the Author
Nathaniel Hawthorne (1804-1864) was born in Salem, Massachusetts, and made his ambition to be a writer while still a teenager. He graduated from Bowdoin College in Maine, where the poet Longfellow was also a student, and spent several years travelling in New England and writing short stories before his best-known novel The Scarlet Letter was published in 1850. His writing was not at first financially rewarding and he worked as measurer and surveyor in the Boston and Salem Custom Houses. In 1853 he was sent to Liverpool as American consul and then lived in Italy before returning to the US in 1860, where he died in his sleep four years later.
Praise For The House of the Seven Gables…
"A large and generous production, pervaded with that vague hum, that indefinable echo, of the whole multitudinous life of man, which is the real sign of a great work of fiction."
—Henry James
Advertisement