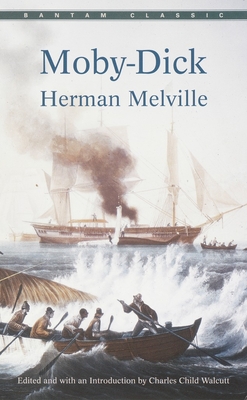 Moby-Dick (Mass Market Paperbound)
Bantam Classics, 9780553213119, 670pp.
Publication Date: February 1, 1981
Description
No American masterpiece casts quite as awesome a shadow as Melville's monumental Moby Dick. Mad Captain Ahab's quest for the White Whale is a timeless epic--a stirring tragedy of vengeance and obsession, a searing parable about humanity lost in a universe of moral ambiguity. It is the greatest sea story ever told. Far ahead of its own time, Moby Dick was largely misunderstood and unappreciated by Melville's contemporaries. Today, however, it is indisputably a classic. As D.H. Lawrence wrote, Moby Dick "commands a stillness in the soul, an awe . . . It is] one of the strangest and most wonderful books in the world.
About the Author
Elizabeth Hardwick (1916-2007) is the author of many books and essays, including Herman Melville (Penguin Lives), American Fictions, and Seduction and Betrayal: Women and Literature.
Advertisement