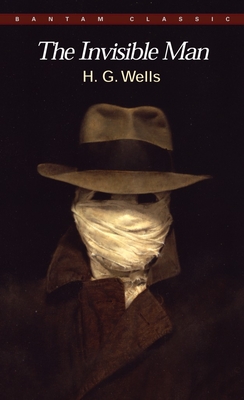 The Invisible Man: A Grotesque Romance (Mass Market Paperbound)
A Grotesque Romance
Bantam Classics, 9780553213539, 160pp.
Publication Date: August 1, 1983
Description
Spine-tingling and entertaining, The Invisible Man is a science fiction classic-and a penetrating, unflinching look into the heart of human nature. To its author, H. G. Wells, the novel was as compelling as "a good gripping dream." But to generations of readers, the terrible and evil experiment of the demented scientist, Griffin, has conveyed a chilling nightmare of believable horror. An atmosphere of ever-increasing suspense begins with the arrival of a mysterious stranger at an English village inn and builds relentlessly to the stark terror of a victim pursued by a maniacal invisible man. The result is a masterwork: a dazzling display of the brilliant imagination, psychological insight, and literary craftsmanship that made H. G. Wells one of the most influential writers of his time.
About the Author
Arthur C. Clarke is the author of more than sixty works of science fiction, including 2001: A Space Odyssey and Childhood's End. He lives in Colombo, Sri Lanka.
Praise For The Invisible Man: A Grotesque Romance…
"I personally consider the greatest of English living writers [to be] H. G. Wells." —Upton Sinclair
Advertisement