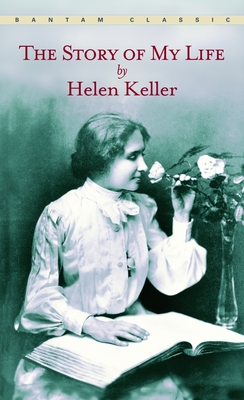 The Story of My Life (Paperback)
Bantam Classics, 9780553213874, 240pp.
Publication Date: May 7, 1990
Description
An American classic rediscovered by each generation, The Story of My Life is Helen Keller's account of her triumph over deafness and blindness. Popularized by the stage play and movie The Miracle Worker, Keller's story has become a symbol of hope for people all over the world. This book-published when Keller was only twenty-two-portrays the wild child who is locked in the dark and silent prison of her own body. With an extraordinary immediacy, Keller reveals her frustrations and rage, and takes the reader on the unforgettable journey of her education and breakthroughs into the world of communication. From the moment Keller recognizes the word "water" when her teacher finger-spells the letters, we share her triumph as "that living word awakened my soul, gave it light, hope, joy, set it free " An unparalleled chronicle of courage, The Story of My Life remains startlingly fresh and vital more than a century after its first publication, a timeless testament to an indomitable will.
About the Author
HELEN KELLER was born on June 27, 1880, in Tuscumbia, Alabama. At nineteen months old an acute ilness nearly took her life and left her deaf and blind. At the recommendation of Alexander Graham Bell, her parents contacted the Perkins institute for the Blind in Boston, and Anne Sullivan was sent to tutor Helen. The story of their early years together, and Helen's remarkable pyschological and intellectual growth, is told in The Story of My Life, which first appeared in installments in Ladies' Home Journal in 1902. With Anne Sullivan, "Teacher," at her side, Helen Keller graduated from Radcliffe College in 1904, an extraordinary accomplishment for any woman of her time. A women's-rights activist, a socialist, and a world-famous celebrity, Helen Keller received the Presidential Medal of Freedom and many honorary degrees. Her other books include The World I live In (1908), Midstream: My Later Life (1929), Helen Keller's Journal (1938), and Let us Have Faith (1940). She died in 1968. Her burial urn is in the National Cathedral in Washingtion, D.C.
Praise For The Story of My Life…
"The greatest woman of our age."
—Winston Churchill

"Helen Keller is fellow to Caesar, Alexander, Napoleon, Homer, Shakespeare, and the rest of the immortals. . . . She will be as famous a thousand years from now as she is today."
—Mark Twain
Advertisement