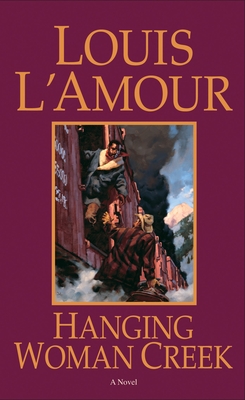 Hanging Woman Creek (Mass Market Paperbound)
Bantam, 9780553247626, 224pp.
Publication Date: August 1, 1994
Description
Barnabus Pike is no gunfighter and not much of a street fighter. Eddie Holt is a black boxer in a white man's world. They've both taken their share of hard knocks. Now they're looking to survive a brutal winter in a remote Montana line shack, collect their pay, and settle down for good. Then they cross paths with a hardworking Irish immigrant and his beautiful, spirited sister, who've been burned off their land. It's a fight Pike and Holt don't want, don't need, and don't dare turn their backs on--especially when one of the perpetrators might be one of Pike's old friends. Hunted like animals across the frozen countryside, Pike and Holt will risk everything--including their reputations, their dreams--and their lives.
About the Author
Louis L'Amour is undoubtedly the bestselling frontier novelist of all time. He is the only American-born author in history to receive both the Presidential Medal of Freedom, and the Congressional Gold Medal in honor of his life's work. He has published ninety novels; twenty-seven short-story collections; two works of nonfiction; a memoir, Education of a Wandering Man; and a volume of poetry, Smoke from This Altar. There are more than 300 million copies of his books in print worldwide.
Advertisement