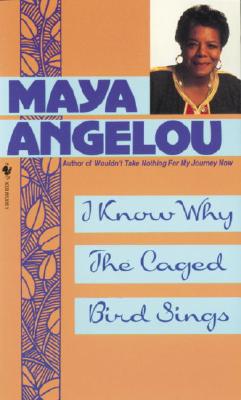 I Know Why the Caged Bird Sings (Mass Market Paperback)
Bantam, 9780553279375, 304pp.
Publication Date: April 1, 1983
* Individual store prices may vary.
or
Not Currently Available for Direct Purchase
Description
A phenomenal #1 bestseller that has appeared on the New York Times bestseller list for nearly three years, this memoir traces Maya Angelou's childhood in a small, rural community during the 1930s. Filled with images and recollections that point to the dignity and courage of black men and women, Angelou paints a sometimes disquieting, but always affecting picture of the people—and the times—that touched her life.
Praise For I Know Why the Caged Bird Sings…
"This testimony from a black sister marks the beginning of a new era in the minds and hearts of all black men and women... I Know Why The Caged Bird Sings, liberates the reader into life simply because Maya Angelou confronts her own life with such a moving wonder, such a luminous dignity. I have no words for this achievement, but I know that not since the days of my childhood, when the people in books were more real than the people one saw every day, have I found myself so moved... Her portrait is a biblical study in life in the midst of death."—James Baldwin

"Simultaneously touching and comic"—New York Times

"It is a heroic and beautiful book."—Clevland Plain Dealer

"Maya Angelou is a natural writer with an inordinate sense of life and she has written and exceptional autobiographical narrative... a beautiful book—an unconditionally involving memoir for our time or any time."—Kirkus Reviews
Advertisement