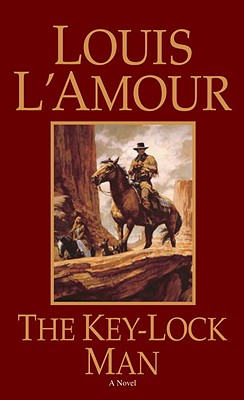 The Key-Lock Man (Mass Market Paperbound)
Bantam, 9780553280982, 192pp.
Publication Date: December 1, 1984
Description
He had led the posse for miles through the desert, but now Matt Keelock was growing desperate. He was worried about Kristina. His trip to the town of Freedom for supplies had ended in a shootout. If caught he would hang. Even though Kris could handle a horse and rifle as well as most men, the possibility of Oskar Neerland's finding her made Matt's blood run cold. He knew the violent and obsessive Neerland, publicly embarrassed when Matt had stepped in and stolen Kris away, would try to kill them both if given half a chance. Matt tried to convince himself that Neerland had returned to the East. But Matt was wrong. Miles away in the town of Freedom, Oskar Neerland was accepting a new job. In his first duty as marshal, he would lead the posse that was tracking down Matt Keelock.
About the Author
Louis L'Amour is undoubtedly the bestselling frontier novelist of all time. He is the only author in history to receive both the Presidential Medal of Freedom, and the Congressional Gold Medal in honor of his life's work. He has published ninety novels; twenty-seven short-story collections; two works of nonfiction; a memoir, Education of a Wandering Man; and a volume of poetry, Smoke from This Altar. There are more than 300 million copies of his books in print worldwide.
Advertisement