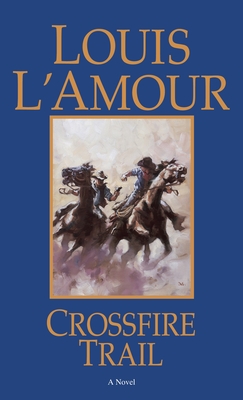 Crossfire Trail (Mass Market Paperbound)
Bantam, 9780553280999, 208pp.
Publication Date: July 1, 1997
Description
Rafe Caradec--gambler, wanderer, soldier of fortune--was as hard a man as the battlefields and waterfronts of Latin America could fashion, but he was as good as his word. As Charles Rodney lay dying in a dank ship's fo'c'sle, Rafe swore to make sure that Rodney's Wyoming ranch went to his daughter, Ann. In Painted Rock, Wyoming, Caradec found land for a man to love, miles of rolling grasslands and towering mountains. He also found that one of the most ruthless men in the territory had set his sights on both Rodney's ranch and his daughter. But Rafe Caradec had given his word, and once he'd looked deep into Ann Rodney's eyes, nothing short of death would stop him from keeping the promise he'd made.
About the Author
Louis L'Amour is undoubtedly the bestselling frontier novelist of all time. He is the only American-born author in history to receive both the Presidential Medal of Freedom, and the Congressional Gold Medal in honor of his life's work. He has published ninety novels; twenty-seven short-story collections; two works of nonfiction; a memoir, Education of a Wandering Man; and a volume of poetry, Smoke from This Altar. There are more than 300 million copies of his books in print worldwide.
Advertisement